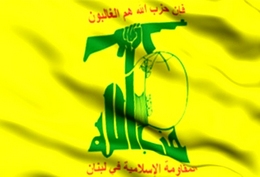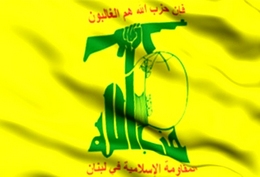 Hezbollah condemned the Zionist step of holding a ministerial session in the occupied Syrian Golan Heights on Sunday, describing it as insolent.
In a statement issued on Monday, Hezbollah also denounced the Israeli Prime Minister Benjamin Netnayahu's statements upon the session.
Netanyahu said Sunday the Golan Heights will forever remain part of 'Israel'.
In first cabinet meeting on the occupied Golan, Netanyahu said: "The time has come for the international community to recognize reality. First, that whatever will be on the other side of the border, the border will not change."
Hezbollah added that this step reflects the Israeli hostility against our Umma and people, stresses the expansive nature of the Zionist entity and confirms that dealing with it cannot be except via the resistance and the popular uprisings as what happened in Golan on Sunday to protest against the enemy cabinet's session.
The statement pointed out that this step underscores the Zionist continuous endeavor to intervene in the Syrian affairs directly or through the takfiri terrorists, split Syria, and annex occupied Golan Heights.
"In this context, the part wonders about the attitude of the Arab League and the Arab states towards this aggression against the sovereignty and integrity of an Arab country."
"In the mean time, some Arab states are stirring seditions and grudges and supporting the terrorists politically, ideologically, militarily and financially in a way that serves the aims of the new Zionist aggression."