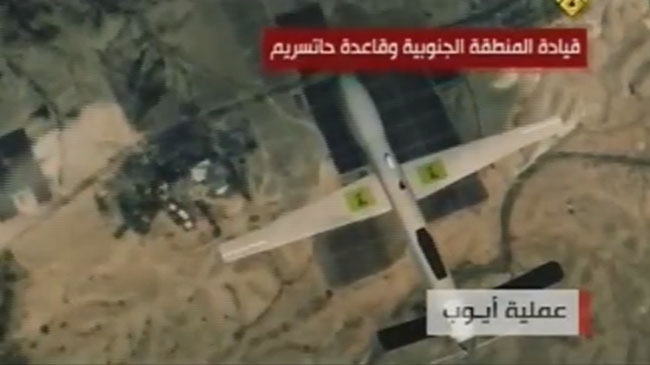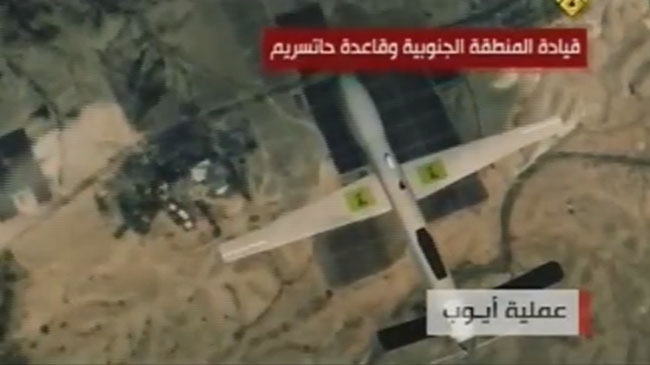 The drone Hezbollah recently sent into the Israeli airspace has photographed secret military bases inside the occupied territories, a report says.
According to the UK newspaper Sunday Times, "The drone, which was airborne for three hours before being intercepted by an F-16 jet, is believed to have transmitted pictures of preparations for Israel's biggest joint military exercise with the US army, which began last week, as well as ballistic missile sites, main airfields and, possibly, its nuclear reactor in Dimona."
The report also stated that the interception of the unmanned aerial vehicle was "botched" when the first missile fired by the Israeli warplane missed.
On October 12, Lebanese television Al Manar broadcast footage simulating how the resistance movement sent the drone deep into the Israeli airspace, evading radar systems.
Hezbollah Secretary General Seyyed Hassan Nasrallah confirmed the flight.
The operation, code-named Hussein Ayub (the ex-commander of Hezbollah air force who was martyred in 1996), saw Hezbollah's drone fly hundreds of kilometers into the Israeli airspace and get very close to Dimona without being detected by advanced Israeli and US radars, Nasrallah said during a televised speech on October 11.
"This is only part of our capabilities," he said, adding that the Israelis have admitted to their security failure despite being provided with the latest technologies by Western powers.
The Hezbollah secretary general also stated that the drones are made in Iran but assembled by the resistance movement.
Hezbollah plans to send more drones over Israel in the future, he said, adding that the operation shows the resistance movement is ready to defend Lebanon.
Security analysts say the incident indicates that the Israeli military is incapable of handling a surprise attack despite the numerous military maneuvers regularly conducted by the regime.
Intelligence experts contend that the interloper should have been intercepted from the Mediterranean as it entered the skies of the Gaza Strip, before it was shot down over the Yatir Forest south of the city of al-Khalil.