Hassan Nasrallah
Leaders of Ummah
Lebanon
Middle East
Palestine
Hezbollah has full confidence in Aoun's handling of maritime talks with 'israel': Nasrallah
The Lebanese resistance movement Hezbollah says it has complete confidence in President Michel Aoun's management of the ongoing maritime talks with the Israeli regime.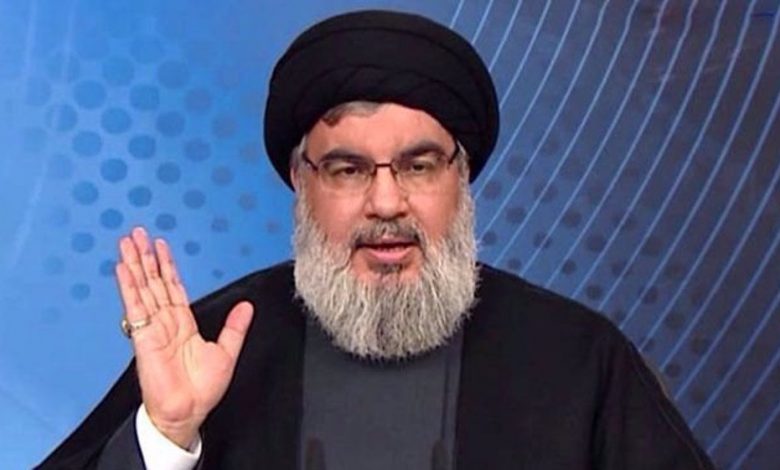 In his first comments on the maritime demarcation talks between Beirut and Tel Aviv, Hezbollah Secretary General Sayyed Hassan Nasrallah rejected as "baseless" allegations that the negotiations will result in a peace agreement or normalization of ties with Israel.
Nasrallah stressed that such objectives are "out of the question for Hezbollah and Amal" movements.
"We have full confidence in President Aoun's management of this file and we know his high keenness on recovering Lebanon's rights," Nasrallah said.
Nasrallah said the resistance movement "does not interfere in the issue of the demarcation of land or sea borders".
"We have said that this is the state's responsibility," he said, adding that the state decides where the border is and the resistance abides by what the state says.
However, Nasrallah noted that the Lebanese negotiators "must know that they are in a position of strength, not a position of weakness."
He said Lebanon needs to draw up the maritime border to benefit from oil and gas in its regional waters, but so does the enemy.
"He who wants to prevent us from benefiting from oil and gas knows that we too can prevent him from doing so," the Lebanese official said.
Delegations from Beirut and Tel Aviv took part in the opening round of indirect negotiations on the demarcation of Lebanon's southern maritime border with the occupying entity last month.
They sat down for negotiations at the headquarters of the UN peacekeeping force in the southern Lebanese city of Naqoura.
Lebanon is locked in a conflict with Israel over an area in the Mediterranean Sea spanning about 860 square kilometers, known as Zone No. 9, which is rich in oil and gas.
Unlike land borders, the maritime frontiers have not seen any military clashes.
Lebanon fought off two Israeli wars in 2000 and 2006. On both occasions, battleground contribution by its Hezbollah resistance movement proved an indispensable asset, forcing the Israeli military into a retreat.
Lebanon and the occupying regime are technically at war since the latter has kept the Arab country's Shebaa Farms under occupation since 1967.
Beirut eyes the issue of delineation of its southern border zone with great sensitivity both due to concerns of Israel's expansionist attitude and given its plans to engage in oil and gas exploration in its share of the Mediterranean.
Lebanese officials have, time and again, asserted that the limited border talks do not signify "normalization" or "reconciliation" with the occupying regime.
The assertion is aimed at distancing Beirut from a trend of normalization between some regional countries and Tel Aviv, which the United States has been setting the stage for.