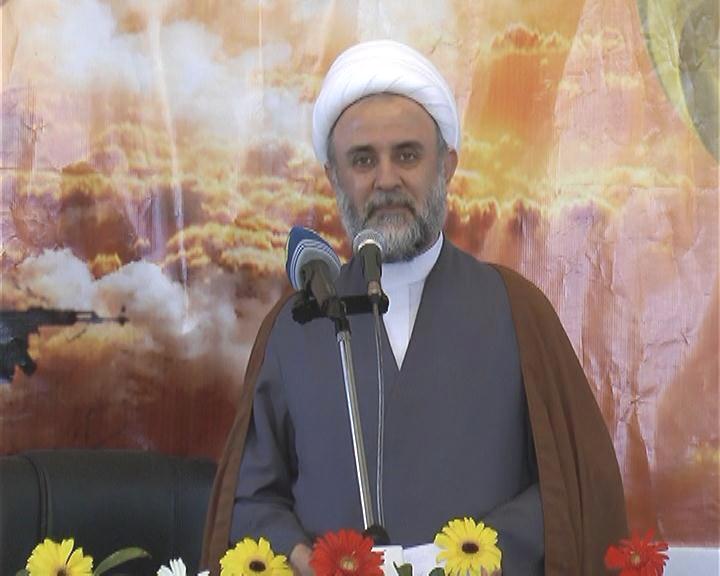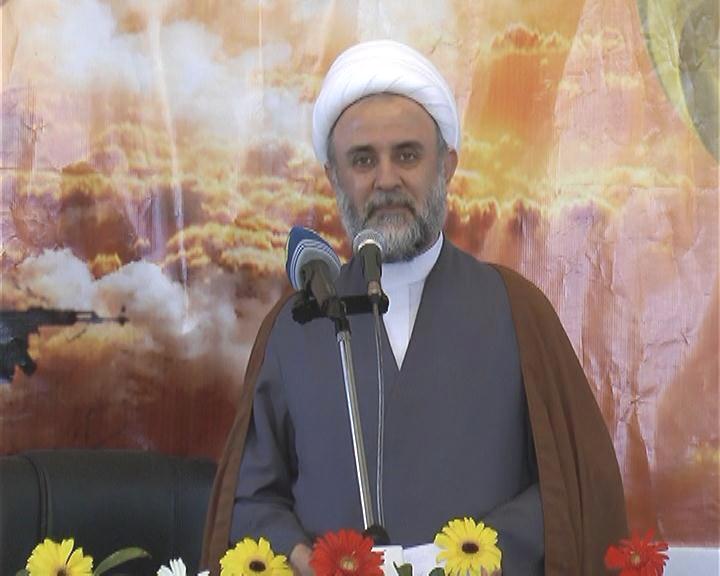 Vice Chairman of the Executive Council of Hezbollah Sheikh Nabil Qaouq asserted that all the Israeli military and political institutions are trembling for fear of the party's rockets and surprises, but that they are not afraid of all the Gulf armies.

"Is the Zionist entity afraid of the "Decisive Storm" or the Resistance's formulas?" Sheikh Qaouq wondered.

Delivering a speech during Hezbollah ceremony to mourn martyr Ali Kassar Al-Shami in Beirut, his eminence asserted all the Saudi-plotted decisions which blacklisted the party as a terrorist group will fail to rebuild the Saudi destroyed position in Yemen, Syria, Bahrain and Lebanon, noting that Hezbollah will continue pursuing victories despite all those decisions.

Sheikh Qaouq asked about the attitude of the Arab consensus towards the Saudi massacres in Yemen which outnumbered those committed by the Zionist enemy in Lebanon in 2006.