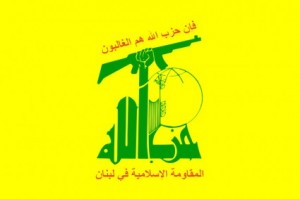 Hezbollah has condemned French Foreign Minister Bernard Kouchner's latest statements over the daily Israeli aggressions against Lebanon.
"Kouchner's statements contradict with the reports of UNIFIL, which has France among its ranks, about the daily Israeli aggressions against Lebanon and violations of its sovereignty," Hezbollah said in a press release issued on Friday.
According to Lebanon's Hezbollah resistance movement, the French official's statements "carried clear echoes for the Israeli voice and a full denial for France's history and its legacy in resisting aggression and occupation."
"This stance is an attempt to acquit Israel and to cover up its relentless violations of Lebanese sovereignty, the thing which represents a shield for its occupation and an encouragement for it to pursue its aggressions."
Hezbollah further urged the French government to "play a role matching with the responsibility, which it has always claimed to practice, concerning keenness on the security of Lebanon and its sovereignty."
On Friday, Kouchner reportedly told Lebanese Prime Minister Saad Hariri and the Lebanese delegation that Hezbollah and not Israel is the main danger for Lebanon and that the concerns in Lebanon over an Israeli attack are unjustified.
"Israel is our friend, and if there was a threat to Lebanon, it will only come from a military adventure carried out by Hezbollah in the best interest of Iran," Kouchner said.
Iran's Foreign Ministry Spokesman Ramin Mehman-Parast condemned the French accusation, noting that the influence of Israel is obvious.
"It is clear to all that the Zionist regime [Israel] is the root cause of threats and occupation. It attacks innocent people… every day and deprives them of their basic rights," the Spokesman pointed out.