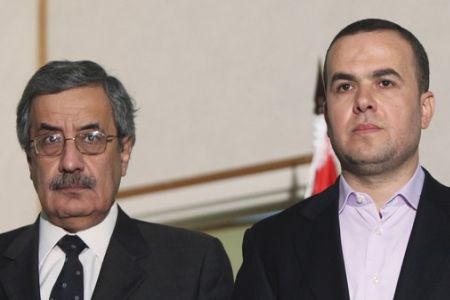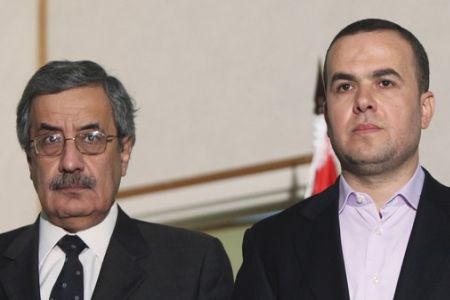 A Lebanese lawmaker says Israel had arranged for the sale of doctored phones to some Hezbollah members, enabling wiretapping of their communications and dispatch of Tel Aviv-desired texts.
On Tuesday, Hassan Fadlallah, a parliamentarian representing the Lebanese resistance movement said, "The enemy (Israel) has succeeded in planting secret lines … in the mobile phones of some members of the resistance," AFP reported.
"After a lengthy, complex investigation … it was revealed that three resistance members were using local mobile phones which had been deliberately sold to them after being implanted with secret Israeli lines" by a Tel Aviv-hired Lebanese, said Fadlallah, who also chairs the parliament's media and telecommunications committee.
Also on Tuesday, Lebanon's Minister of Telecommunications Charbel Nahas said Beirut has found new evidence confirming infiltration by Israeli espionage apparatuses into the country's telecommunication sector.
Lebanon has arrested more than 100 people since April 2009 on suspicion of spying for Israel, including members of the country's security forces and telecommunications personnel.
Beirut has also filed a complaint to the United Nations over Israel's espionage activities within the country, expressing concerns that Israeli agents have gone as far as spying on the Lebanese President Michel Sleiman and other top officials.
The letter bewailed that the spy networks "constitute an aggression on Lebanon and on its sovereignty in a clear violation of international resolutions, particularly [the United Nations Security Council] resolution 1701."
The resolution ended the 2006 Israeli war on Lebanon that killed about 1,200 Lebanese — most of them civilians.
Israeli agents had been responsible for targeted killings, the letter said.
A number of the suspected Israeli operatives, captured in Lebanon, have admitted to their roles in helping Israel identify targets inside Lebanon, mostly belonging to Hezbollah.
In an August speech, Hezbollah's Secretary General Seyyed Hassan Nasrallah presented evidence proving that Israel had masterminded the 2005 assassination of the country's former Premier Rafiq Hariri. The televised address featured video captured by Israeli unmanned aerial vehicles, as well as recorded confessions by Israeli fifth columnists, substantiating that Tel Aviv had been behind the killing.