Lebanon
Middle East
North America
Hezbollah Official Raps US as Source of Lebanon's Problems
Al Ahed news quoted Sheikh Qassem as saying in an address in the Lebanese city of Baalbek that the US has proved to be root cause of all crises, conflicts, chaos and problems that have plagued regional countries in the contemporary era.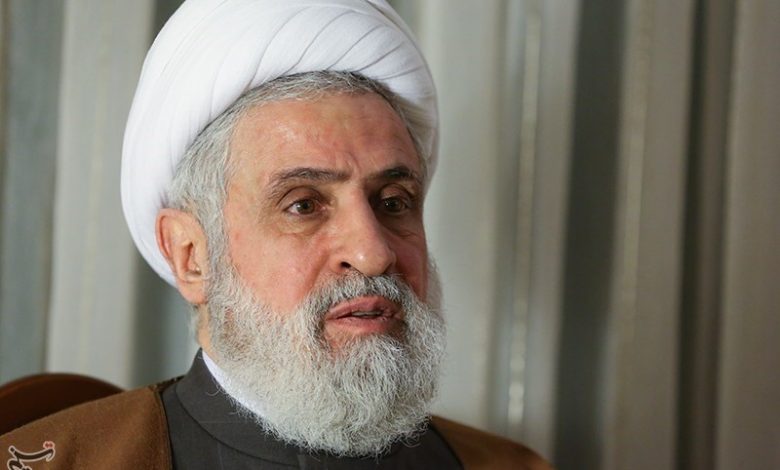 On the US administration's stance on the new government of Lebanon, Sheikh Qassem said the US secretary of state is rudely voicing concern about the presence of Hezbollah in the new government, while "all concerns and problems of Lebanon result from the US interference in the internal affairs of the country."
The US has no right to comment on Lebanon and the structure of its government, the Hezbollah deputy chief stressed, adding, "Experience has proved that the Lebanese government will be formed with the resolve of the country's nation and with its options whether the US likes it or not."
"We work for the interests of the people, and the government, with all of its parties, is responsible for fulfillment of the demands of people," Sheikh Qassem underlined, adding that the government in Beirut must not care about the parties that seek to spark chaos.
His comments came after US State Secretary Mike Pompeo withheld support for Lebanon's new government as the cabinet has met for the first time.
Asked in a Bloomberg News interview if the US would work with a government dominated by Hezbollah, the US state secretary said, "I don't know the answer to that yet… We're prepared to engage, provide support, but only to a government that's committed to reform."
After weeks of nationwide protests brought down former prime minister Saad Hariri, Lebanon's President Michel Aoun tapped Hassan Diab, a university professor backed by Hezbollah, to lead the new government.