Palestine
Lebanon
Middle East
Hezbollah Poses Existential Threat to Zionist Entity: MP Raad
Head of Loyalty to Resistance parliamentary bloc, Hajj Mohammad Raad, called for a speedy cabinet formation in Lebanon, underlining the importance to sustain the local conditions to confront the regional and international changes.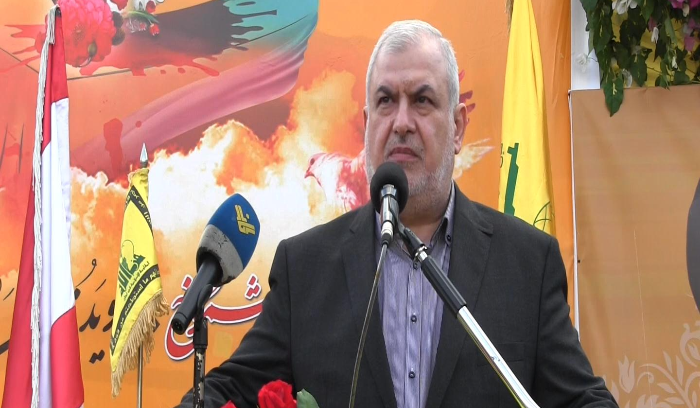 MP Raad indicated that the Zionist enemy used to view the Resistance as a tactical danger before it started to describe as a strategic peril, but that, nowadays, 'Israel' sees Hezbollah as an existential threat to its entity.
MP Raad warned against the dangers of the normalization deals with the Israeli enemy, stressing 'Israel' is a Western military base in the Arab region.
MP Raad emphasized that the Resistance spirit in the Arab nations is growing despite all the attempts to eradicate it.
Hezbollah lawmaker Hasan Fadlallah called on Lebanese competent authorities to rely on Resistance military power to defend Lebanon's maritime resources and avoid fear of US sanctions.
Hezbollah MP Hussein Al-Hajj Hasan indicated that 'Israel' is troubled as Resistance has managed to frustrate all the schemes of consecrating its existence.
Resistance act of flying drones over Karish gas field confirmed its commitment to defend Lebanon and its resources, according to Hezbollah official, Sheikh Mohammad Yazbek.