Lebanon
Hezbollah: Shebaa operation "message to Israel"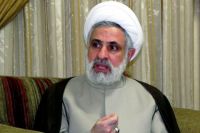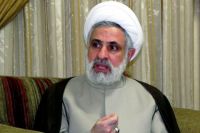 Hezbollah Deputy Secretary General says that the military operation carried out by the Islamic Resistance of Lebanon in the occupied Shebaa Farms on the border with Palestine was a message to (Zionist regime of) Israel.
During an interview with the local channel OTV on Tuesday, Sheikh Naim Qassem stressed the operation has a message for the Zionists to keep them informed that the Resistance is always ready to respond to any enemy attack, Al-Manar reported.
Hezbollah military unit on Tuesday detonated improvised explosive devices against a manned Israeli patrol inside the occupied Shebaa Heights, leaving a number of wounded within the Zionist regime's army.