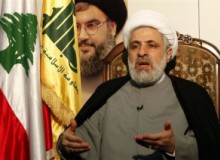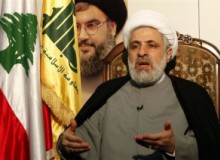 Commenting on the allegations of Bahrain's Foreign Minister in which he accused Hezbollah of training Bahrainis who participated in recent protests in addition to other charges, Hezbollah issued a statement denying these claims, saying it was only providing moral and political support to the opposition.
"We cannot remain silent to the training accusation and the attempt to give events in Bahrain a military and security twist," said the statement that was issued on Thursday. "The accusations are aimed at undermining the peaceful demonstrations of the oppressed people."
The statement denied that the opposition in Bahrain had asked for any military or security training. "None of our Bahraini brothers have ever asked for military training and we have provided no such training to anyone in Bahrain," Hezbollah said. "Any statements to the contrary are a lie and slanderous."
It stressed that there were no Hezbollah officials or sleeper cells in the kingdom.
"All we are proudly offering (Bahrain) is political and moral backing as we did for the Arab revolutions in Tunis, Egypt, Libya and Yemen which is legal and part of our duty. "
Foreign Minister Sheikh Khaled bin Hamad al-Khalifa accused Hezbollah on Wednesday of training Bahraini opposition protesters in Lebanon to topple the kingdom's regime.