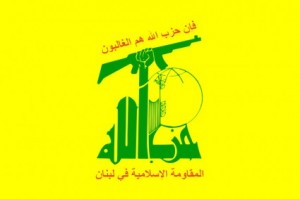 The Hezbollah movement has slammed the recent report by the UN Secretary General Ban Ki-moon on the resolution 1701 and described it as "unjust" and targeting the Lebanese resistance.
"The report describes more than 10,000 air, land and sea violations against Lebanon since 14 August 2006 as breaching to UN resolution 1701; yet it continuously stresses on a few limited incidents which occurred in Lebanon," the Lebanese resistance movement said in a statement issued on Thursday.
"Which assault is more dangerous? The continuation of Israeli violations, espionage activities, spy cells, launching rockets on South Lebanon and statements which assure that Israel will continue to gather intelligence from Lebanon…. or a limited number of incidents which do not equate the constant Israeli violations?" Hezbollah wondered.
Hezbollah also questioned why the report only briefly mentions the Israeli hostilities in a few sentences while at the same time goes into details and magnifies the danger of every single incident which occurs in the Lebanese territory.
"Is it a usual and impulsive issue as to Israel's decision not to leave the Ghajar village? Shouldn't it be efficiently raised and discussed at the Security Council where Israel is demanded to immediately withdraw from this territory or be sanctioned. Is the continued occupation of Sheba'a farms and Kafarshouba hills something natural and normal, or is it required that Israel withdraw from these lands unconditionally without making any false justifications?" the Lebanese movement asked.
Hezbollah concluded that the report should have shed more light on the Israeli hostilities, which have caused fear and instability in the region, rather than ignoring the Israeli violations and, in effect, encourage "the Zionist entity" to carry on its aggression against Lebanon and its people.
The UN Secretary General Ban Ki-moon claimed in his recently released report that the continued presence of Hezbollah and Palestinian combatants in Lebanon poses a serious threat to the government in Beirut and to the regional stability.
Observers believe that the Secretary General's stance reflect, rather precisely, the Israeli intrusive policy of demanding that Hezbollah should not have a role in the Lebanese government. Such a declaration by the head of the world body is viewed as yet another indication of the dominating US influence on the so-called "international community."