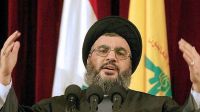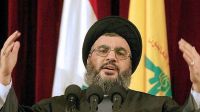 Hezbollah Secretary General Seyyed Hassan Nasrallah has criticized the United States for its unconditional support for Zionist regime.
A televised speech in southern Beirut on Saturday, Nasrallah said US President Barack Obama is not doing enough to end Zionists' aggression against Gaza.
He noted "Obama can put an end to the assaults by a single phone call. Nevertheless, he is still supporting what Zionist regime is doing."
Nasrallah also warned Tel Aviv not to underestimate the Palestinian resistance movement, Hamas. He said Hamas has significantly improved its military capabilities over the past years.
Nasrallah pointed out "Hamas resistance movement is now able to bomb Tel Aviv, al-Quds and other places."
He cautioned Zionists against launching a ground operation into Gaza, saying it would be a grave and deadly mistake.
Nasrallah said "Zionists will commit a folly if they decide to carry out a ground operation in Gaza."
Nasrallah also criticized Arab and Islamic countries for failing to take real and genuine steps to make Tel Aviv end its attacks on Gaza. He stressed that Zionist regime has no option but to accept the rightful demands of Palestinians.