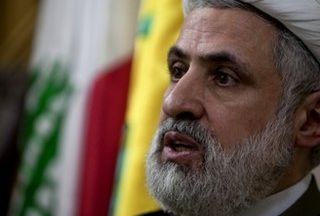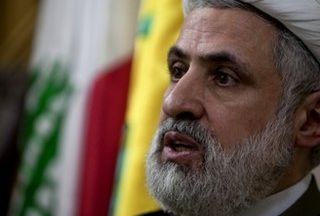 The Lebanese resistance movement Hezbollah insists that it is highly prepared and ready "at any time" to counter any potential attacks by the Israeli regime.
In an exclusive interview with the Associated Press, Hezbollah's Deputy Chief Sheikh Naim Qasim said Monday he does not expect a war with Israel, but the group is preparing for it "as if it was happening tomorrow."
He added that Israel's "devastating defeat" during the 2006 war has made Tel Aviv think twice about any future attack on Lebanon.
Qasim also ruled out possibility of any negotiations with the United States until Washington changes its policy in the Middle East, which he said is totally biased in favor of Israel.
"America is playing the role of troublemaker in the region," said the Hezbollah official in a reference to the US invasion of Iraq and Afghanistan.
Hezbollah countered Israel's offensive on Lebanon in 2000. It also fought a 33-day war against Israelis in 2006, as a result of which about 1,200 Lebanese — most of them civilians — were killed.