Hassan Nasrallah
Leaders of Ummah
Lebanon
Middle East
Hezbollah will have proactive role in future Lebanese government: Official
Hezbollah will have a 'proactive presence' in the future Lebanese government, says Sheikh Naim Qassem, the deputy secretary general of Lebanon's resistance movement.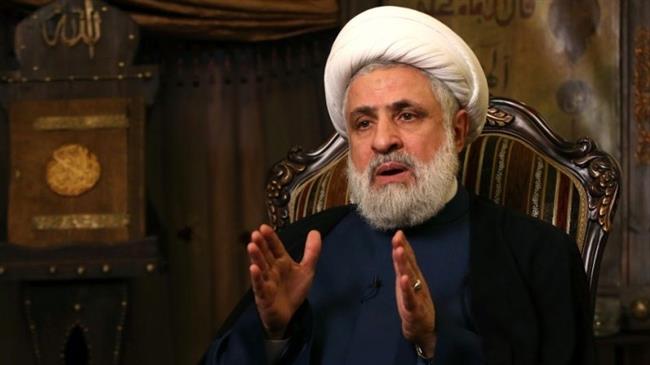 "Hezbollah will fulfill its role in following up with the demands of the people, implementing reform, and fighting corruption and will have a proactive presence in the future government," Lebanon's official National News Agency reported Qassem as saying during a meeting on Friday.
"Hezbollah will be part of the future government since it is part of the people, hence it will strive to allow for the voice of the people to be heard and their pains healed," he added.
Prime Minister Saad Hariri announced his resignation at the end of October following two weeks of huge nationwide economic and anti-corruption protests.
The protests have since receded with Lebanon experiencing a return to relative calm despite continued demonstrations taking place mainly in major city squares.
Qassem said Hezbollah was negotiating with leaders of the country's parliamentary factions and political figures in a bid to form a future government.
Hezbollah leader calls for quick formation of new Lebanese govt.The leader of Lebanon's Hezbollah resistance movement has called for the quick formation of a new government.
He said reform in Lebanon would "begin by forming a government capable of resolving the [country's] issues," adding that the popular protest movement will greatly influence the formation of such a government.
"What existed before the popular movement differs from what will come after it. The demands of the movement must be prioritized over [that of] the rich," he said.
The economic protests come as growth in the country has plummeted in the wake of endless political deadlocks and economic woes of a remarkable scale in recent years.
The country hosts 1.5 million Syrian refugees, and their presence is often blamed for putting pressure on the already struggling economy.
Unemployment stands at more than 20 percent, according to official figures.
The Lebanese Finance Ministry says the national debt is hovering around $85 billion, which accounts for more than 150 percent of the gross domestic product (GDP).