Middle East
Hezbollah Wins Back Nusra Front's Main Passage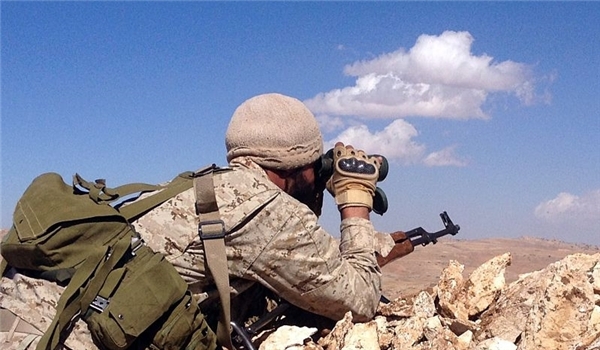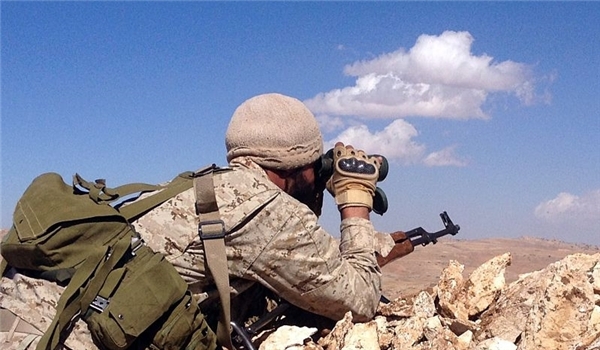 The Lebanese Hezbollah resistance fighters made massive gains in the bordering areas with Syria and took control of al-Darb strategic passageway in Jroud Arsal in Eastern Lebanon.
Hezbollah forces advanced in al-Darb and al-Rahou in Jroud Arsal and regained control of the strategic regions.
Al-Jadid news website reported that these two areas were the main passageways of the al-Nusra Front terrorists for smuggling ammunition-loaded vehicles via to the adjacent areas for terrorist operations in Syria.
Also military sources said on Wednesday that the Lebanese Hezbollah Resistance Movement stormed the Takfiri terrorists and took control over two more hilltops in the Northern outskirts of the border town of Arsal along an Eastern mountain range.
The sources said that the Hezbollah fighters now are advancing toward the strategic Jabal Zaroub South of Wadi al-Khayl, an area between the Lebanese town of Nahleh, East of Baablek and the town of Ras Maarah in Syria's Qalamoun region.
Last Wednesday, the fighters of Hezbollah ambushed a Takfiri group in Arsal barrens, and killed all members of the terrorist group.
The sources told al-Manar that the terrorist group belongs to "al-Ghurabaa" Brigade of al-Nusra Front, noting that the ambush was perfect and that the militants were observed through surveillance drone.
The Takfiris were planning a terrorist attack in Arsal barrens near the barrens of the Lebanese town of Nahle, the sources added.
The sources further added that a terrorist commander was among the killed fighters.
The Syrian army and the resistance fighters have been for weeks engaged in a wide-scale operation to secure the barrens of Qalamoun. This area lies on the border between Syria and Lebanon and is considered as stronghold for the Syria-based Takfiri militants.