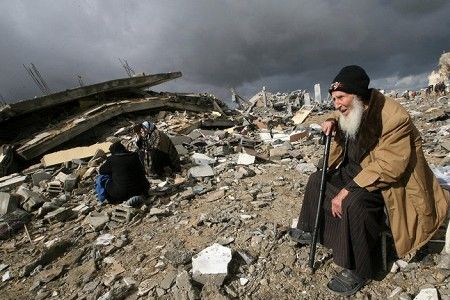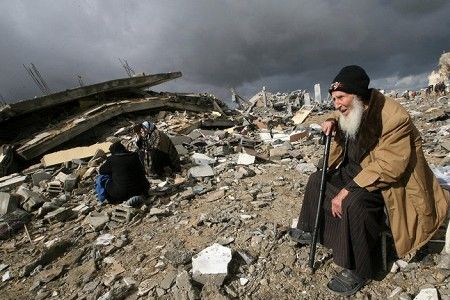 Hezbollah has condemned UN prosecutor Richard Goldstone's latest stance to express doubt about some of the evidence regarding Israel's crimes during the Gaza war.
Goldstone took his own report on the Gaza war crimes by Israel in a The Washington Post op-ed back, emboldening Tel Aviv to call on the UN to retract the damning report.
"The retreat by Judge Richard Goldstone from his previous stances of condemning the Zionist entity for committing war crimes during the war on Gaza in 2008 is a reward for this enemy," Hezbollah said on Tuesday in a statement obtained by Press TV.
The Lebanese resistance movement said the move would encourage Israel to carry on with its ongoing crimes against the Palestinian people — crimes which it said "are being renewed every day in different parts of the Palestinian territories."
Hezbollah further described Goldstone's The Washington post article as "a flimsy attempt to make the Zionist entity look innocent of the crimes against humanity that were committed during the assault on Gaza," which would help Israel flee with impunity and improve its image.
"This is a process of misleading the international public opinion and pressuring the international community into continuing its double standards in support of the Zionist enemy," the statement stated.
"Hezbollah strongly condemns these pro-Zionist stances and puts them at the disposal of the Arab governments which should come to realize now that rights which do not come with force to protect them become subject to manipulation by judges and law experts who put their personal interests and benefits above their commitment to justice and above efforts to uphold the norms of international law and the principals of human rights."
In April 2009, Goldstone led an independent fact-finding mission mandated by the UN Human Rights Council to investigate reports of international human rights and humanitarian law violations during the December 2008-January 2009 offensive, which killed more than 1,400 Palestinians — mostly civilians.
It is not clear yet how and why the retired South African judge has given a second thought on his 575-page detailed report in which he had accused Israel of using "disproportionate force, and deliberately targeting civilians and destroying civilian infrastructure, and using people as human shields" during the war against Gaza.