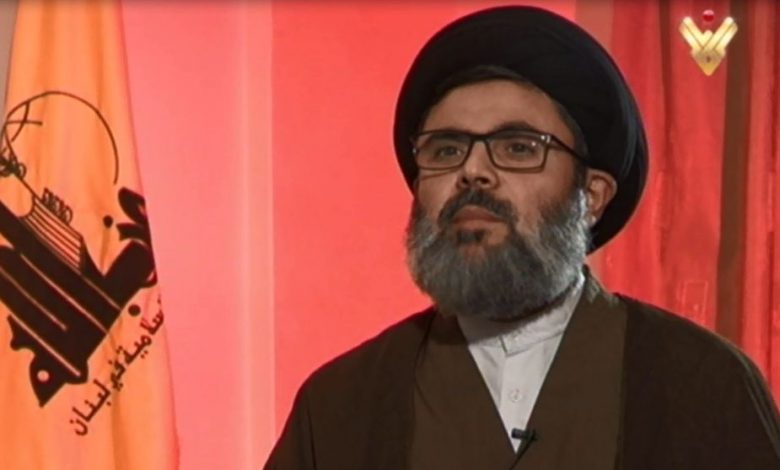 Head of Hezbollah Executive Council Sayyed Hashem Safieddine lashed out at the US over pressuring Lebanon, stressing that such decades-long policy is the main factor behind the current crisis in the country.
In a local ceremony in the southern town of Deir Qanoun Al-Nahr, Sayyed Safieddine said the US controls the economic establishment in Lebanon including the banks, noting that the tragedies which took place in the last years were all overseen by Washington.
"Today, the US pressures Lebanon rather than offering aid or presenting solutions. The American delegations which visit Lebanon work to create a delusive course of so-called 'solution' that targets the Lebanese people's points of power including the Resistance, oil or any issue."
"If the US really wants to offer solution then it has to leave the Lebanese oil for the Lebanese people and to abandon its policy which stands by the Israeli enemy," the senior Hezbollah official said, referring to maritime border talks between Lebanon and the Zionist entity and is brokered by Washington.
"The US also has to stop imposing sanctions on Lebanese figures and other states which offer aid to Lebanon and express willingness to invest in this country."
"We can't trust the US," Sayyed Safieddine said, calling on Washington's allies in Lebanon and the region not to bet on it. In this context, he pointed to US policy in Afghanistan upon its pullout and how it abandoned its allies in the Asian country.
Source: Al-Manar English Website