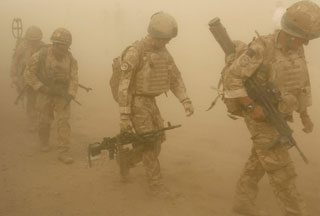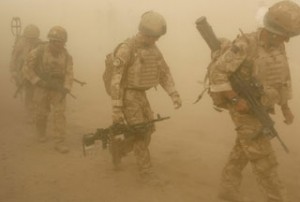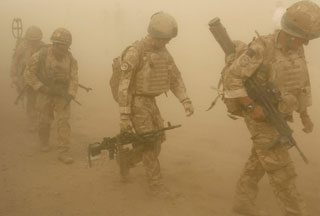 The cost of Britain's military mission in Afghanistan has soared past has passed £12 billion, an assessment by the Independent on Sunday reveals.
The assessment published on Sunday said that the "hidden costs" of fighting since the 2001 invasion would comprise a bill that would work out at £190 per every man, woman and child in the United Kingdom.
The assessment added that the sum would correspond to the establishment of 23 new hospitals. In another calculation, it said it could pay for 60,000 new teachers or 77,000 new nurses.
The £12 billion directly funded by British taxpayers, many of whom oppose the war, is likely to rise steadily, with the government announcing its dedication to see the fight through, despite mounting attacks by the Taliban ahead of the crucial August 20 polls.
The figure is excluding the millions poured into rebuilding Afghanistan every year by British charities and other non-governmental organizations.
One of the costs referred to in the report highlighted the £230million-high expenses of the Foreign Office (FCO) on the Afghan campaign since 2006 alone. More than a third of it was spent on an operation entitled "Strategic Program Funds: counter-narcotics".
This is while opium production in war-torn Afghanistan has shown an embarrassing 150 percent increase since the ousting of Taliban's regime.
The campaign has become increasingly unpopular due to raising casualties; especially the British death toll in Afghanistan surpassed that of the Iraq war this month — which also proved the bloodiest month for British soldier since 2001.
Meanwhile, British army chiefs have pleaded for more helicopters and armored vehicles to reduce casualties. However, Prime Minister Gordon Brown insists the mission has the required resources.