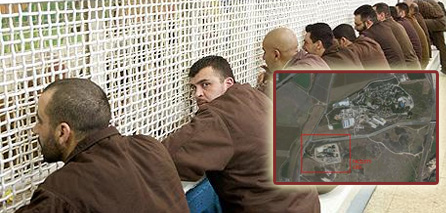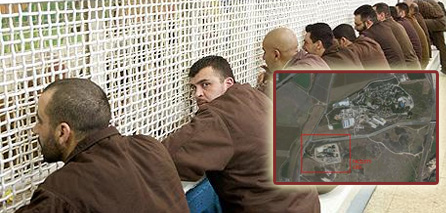 Israel's High Court has approved the continued use of a secret interrogation center for the incarceration of Palestinian and Lebanese prisoners.
The notorious Facility 1391 is reportedly located on a secret army intelligence base, and its existence was first revealed in 2003, Ha'aretz reported on Saturday.
It is common knowledge that the facility, dubbed by critics as "Israel's Guantanamo Bay," held prominent Lebanese inmates, and later Palestinian detainees during the massive 2002 incursion into major West Bank cities in the wake of the Second Intifada.
Information relayed to the High Court indicates that 271 detainees were held for relatively short periods at the facility between 1993 and 2004. Among the inmates were Sheikh Abdul Karim Obeid and Mustafa Dirani, who were kidnapped in Lebanon and held at the prison for long periods.
There were many allegations that inmates, such as Dirani, were tortured and even sexually abused at the center, which has reportedly not been used since 2006.
Complaints were lodged by the Center for the Defense of the Individual, Hamoked, which demanded that the facility be closed, while former lawmaker Zahava Gal-On demanded to be allowed to visit the facility as a Knesset (parliament) member.
On Friday, the complaints were rejected by Supreme Court President Dorit Beinisch, Justice Esther Hayut, and Justice Miriam Naor, extending years of inaction on the High Court petitions.
Pointing out that Israel acknowledges the existence of the facility and that it is subject to monitoring, the justices rejected any comparisons between Facility 1391 and other secret interrogation centers around the world.