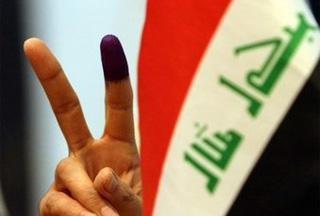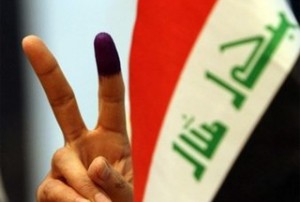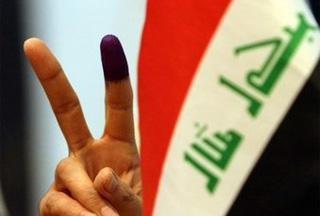 Iraq's parliamentary elections have witnessed a notable voter turnout, with Iraqis going to polling stations despite the ongoing violence in the country.
Almost 20 million Iraqis cast their ballots before the polling stations closed Sunday afternoon. Meanwhile, violent attacks claimed the lives of 38 people and injured 110 others on the day, AFP reported.
Iraqi Baathists, whose Saddam-linked party candidates were banned by Iraqi authorities as well as al-Qaeda militants, have been linked to the bombing attacks during today's elections.
More than 6,200 candidates from six major coalitions and several other tribal and minority groups vied in the event for the 325 seats in the Council of Representatives.
According to the United Nations, partial results will not be announced until Thursday, with full results expected on March 18.