North America
Historic California wildfire at 95 percent containment, hundreds still missing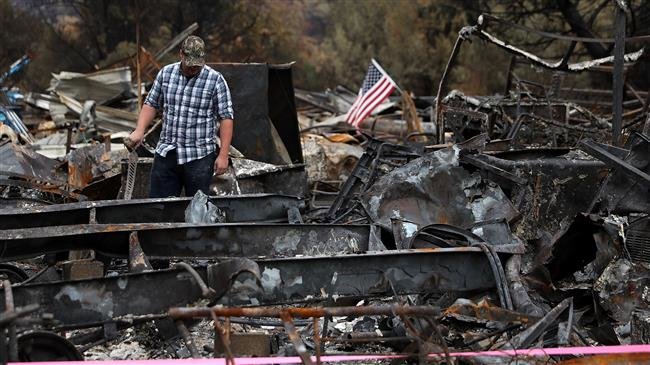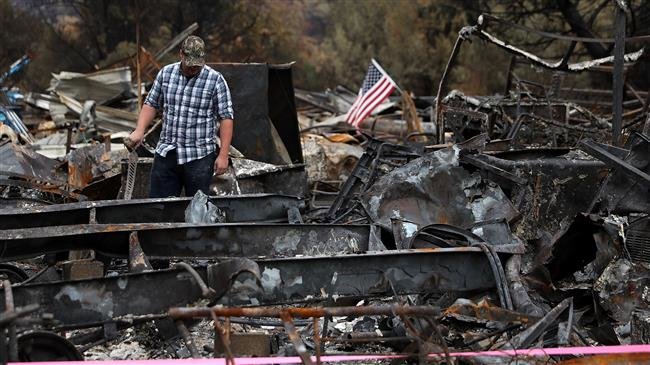 The deadliest and most destructive wildfire in California history is nearly 100-percent contained, as searchers continue to look for the remains of victims in America's wealthiest and most populous state.
Aided by the first measurable rainfall in months, the so-called Camp Fire was 95 percent contained across 154,000 acres, officials from the state's fire management agency, Cal Fire, said early on Friday.
The wildfire's devastation has been staggering. At least 84 people died in the wildfire, which started more than two weeks ago, and as many as 560 are believed missing.
The death toll, which is likely to rise, is more than the combined total of the three previous deadliest fires in the state's history.
Paradise, a town of 27,000, as well as the surrounding areas, was erased by the flames.
Many of those unaccounted in Paradise are elderly. The city was popular with retirees and most of the deceased victims identified by age have been over 60.
Hundreds of volunteers and police officers spent the Thanksgiving holiday combing through the wreckage, searching for the remains of victims killed in the blaze as the ongoing rains looked set to complicate their work.
Between 1 to 3 inches (2.5-7.5 cm) of rain will fall between Friday and Sunday, adding to the 3 inches that already fell this week, the National Weather Service said.
Less rain and longer droughts are the major cause behind larger and more intense wildfires in the US West, according to research released on Monday.
Searchers looking for the remains of victims say some bodies may never be found because of the intensity of the blaze.
"We have been told we're to look as hard as we can, but it's still possible we may not be able to find something left of someone," said Trish Moutard, a volunteer with the California Rescue Dog Association.
A separate California wildfire – the Woolsey Fire, which killed three people and threatened the wealthy beachfront enclave of Malibu near Los Angeles – was declared 100-percent contained on Wednesday.