Middle East
HIV-positive ISIL terrorists to be sent on bombing missions: Report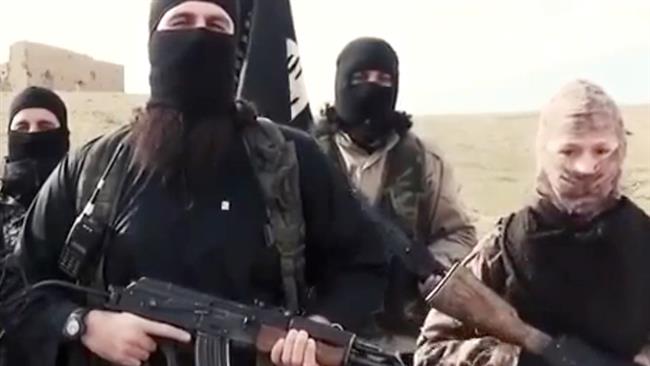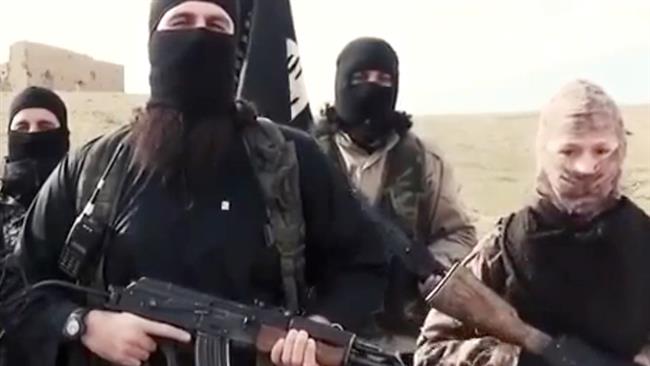 The Takfiri Daesh terrorist group reportedly plans to send more than a dozen of its members who have tested positive for HIV AIDS on bombing missions in Syria.
According to a report by the Kurdish Syrian ARA news agency, 16 infected Daesh militants are currently being kept in isolation at a hospital in the eastern city of Mayadin in Syria's Deir ez-Zor Province.
"Most of those infected are foreign militants who had sexual intercourse" with HIV-positive women who passed on the fatal disease to them, the news agency cited a Syrian doctor as saying.
A civil rights activist in the Syrian city also said Daesh now plans to task the militants who have contracted HIV with carrying out terrorist attacks in which they will be blown up.
The report also said a similar outbreak hit the Daesh-held city of Shaddadi in Hasakah Province earlier this year after a Takfiri terrorist transmitted the HIV virus to a sex slave, who was later sold on.
The infected Daesh terrorist, who had also donated blood at a hospital in Shaddadi, was executed in June, the report said.
The terror group, which controls swaths of land in Syria and Iraq, abducts women and uses them as sex slaves among its other heinous crimes against all communities in the areas under its control.
Many women and girls have been forced to marry the terrorists under what the terror group calls 'jihad al-nikah' (meaning holy matrimonial war in Arabic) to justify its sexual violence.
The concept was first brought up in 2013 when a Whahhabi cleric in Saudi Arabia called on female supporters of Daesh to travel to Syria and offer themselves as wives to members of the terror organization, which is fighting the government of Syrian President Bashar al-Assad.
Iraqi women and girls, mainly from the Izadi community, have also been systematically raped by Daesh militants. In Daesh-held areas of Iraq, the terrorists are engaged in a widespread and highly-organized trade of Izadi women, who are bought and sold or given as gifts. Some 3,500 are estimated to be held by Daesh.
Daesh executes children
The terrorist group is notorious for its barbarity, heinous atrocities, and sacrilegious acts. Daesh militants have been accused of committing gross human rights violations and war crimes in areas they control.
The Kurdistan Democratic Party (KDP) spokesman in Mosul, Saeed Mamouzini, told Arabic-language al-Sumaria satellite television network on Friday that Daesh has executed 15 of its child recruits west of the embattled northern Iraqi city.
Mamouzini said the terrorists murdered the victims, aged between 13 and 18 years old, in the town of Sinjar, situated over 400 kilometers (250 miles) northwest of the capital, Baghdad.
The Kurdish spokesman further noted that the slain Daesh child recruits had reportedly abandoned clashes with Iraqi army troopers in the Baaj district of militant-held Mosul.