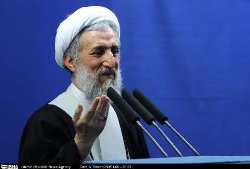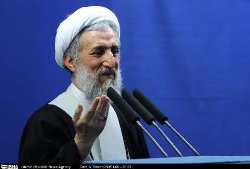 Substitute Friday prayers leader of Tehran Hojjatoleslam Kazem Sediqi said here on Friday that economic Jihad is a kind of worshiping, which serves background of other sorts of worshiping too.
Delivering his second Friday prayers sermon, Hojjatoleslam Sediqi said that well-enforcement of economic Jihad will yield many blessings, including elimination of unemployment and addiction.
Elsewhere in his sermon, Sediqi pointed to Iran's nuclear program, nanotechnology, and anti-cancer medicines' production as instances of the country's progress.