Europe
Hollande Rules out French Intervention in Libya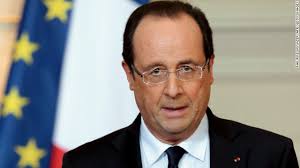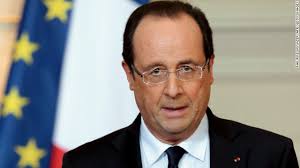 President Francois Hollande said Monday that France would not intervene unilaterally in Libya and urged the international community to take action to stem the deepening crisis in the country.
"We are acting to contain terrorism in the south, but France will not intervene in Libya because it's for the international community to live up to its responsibilities," Hollande told French radio.
Asked if France would take action in a United Nations-mandated operation, Hollande said there would have to be a "clear mandate", "clear organization" and the "political conditions" would have to be in place. "We're not yet going down that road," added Hollande.
The president of neighboring Niger said on Friday that a solution to the crisis in Libya was not possible without international intervention. "I do not see how the armed terrorist militias can create the conditions for reconciliation among Libyans," said President Mahamadou Issoufou.
"An international intervention is essential to the reconciliation of all Libyans," including supporters of former dictator Moamer Gaddafi, who himself was deposed and killed in 2011 after an international military intervention.