Africa
Home of Nigeria's ex-security chief raided over treason charges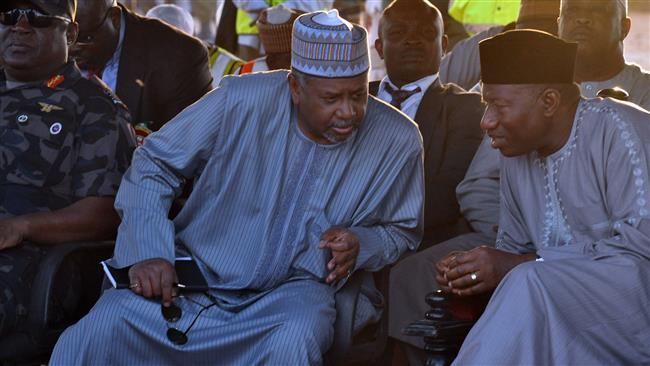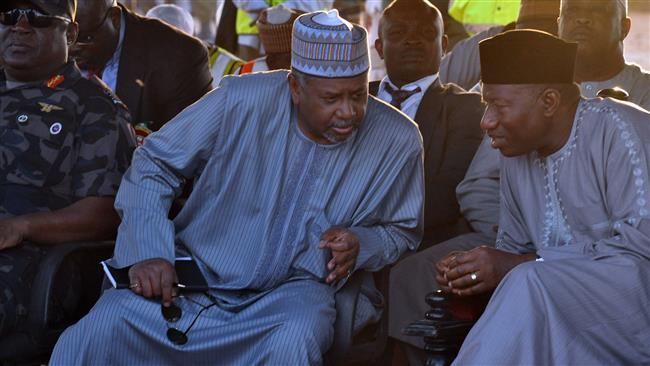 Nigerian agents have found evidence at the home of a former national security adviser, proving his alleged scheme to topple the government.
The Department of State Security (DSS) said in a statement late Saturday that a cadre of Nigerian intelligence officers had simultaneously raided, last Thursday, the properties belonging to the country's former national security adviser, Mohammed Sambo Dasuki.
Dasuki, 60, served as adviser from 2012 until last week when he was dismissed by President Muhammadu Buhari.
Dasuki had "alleged plans to commit treasonable felony against the Nigerian State," said DSS.
The agency said numerous weapons, military-related gear and a dozen new high-performance vehicles, some of them bullet-proof, were found in Dasuki's properties in the capital city, Abuja, as well as his northern home state of Sokoto.
President Buhari, who took office in May, has pledged to enhance security in the country and fight the Boko Haram Takfiri terrorists wreaking havoc across the region.
Buhari recently embarked on a purge of top military commanders working under his predecessor Goodluck Jonathan due to their failure to deal effectively with the threat of Boko Haram.
Dasuki, who is a former army officer, is also said to be one of the soldiers involved in the arrest of Buhari when he was overthrown in a coup in August 1985.