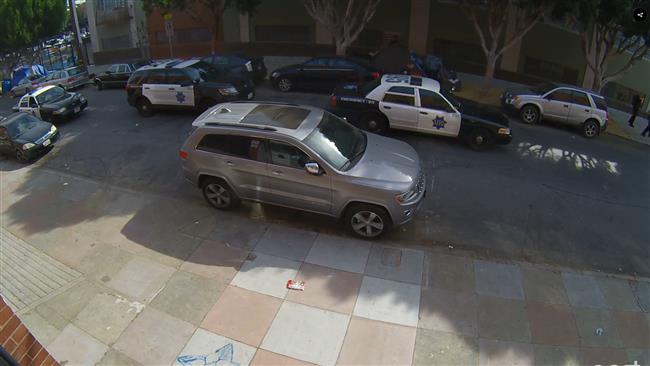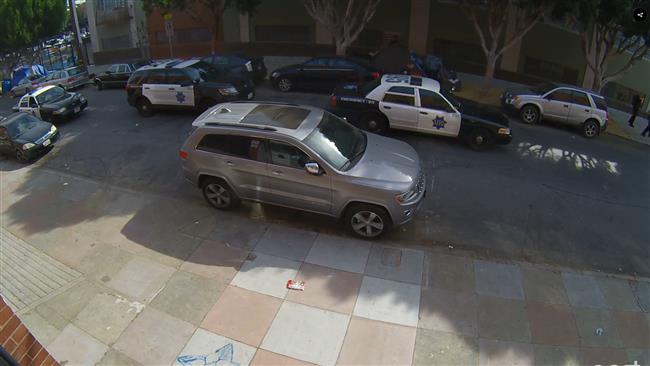 A homeless man has been shot and killed by police in The Mission, San Francisco, California, according to a video and officials.
The video did not show the actual incident, but did reveal how little time passed between when the officers arrived on the scene and when they opened fired.
The victim identified as 45-year-old Luis Gongora was wielding a kitchen knife and began to charge at the officers on Thursday, police said.
"He moved towards officers with a knife in his hand," Cmdr. Greg McEachern at a quickly called news conference on Friday.
However, a witness told the Examiner Thursday that the man's knife was in his waste band.
"The knife was up on his hip the whole time," said John Visor, who lives in a tent on Shotwell. "He didn't have no knife in his hand when the officers were around him."
"He didn't charge at no officers, he was going in circles because he didn't understand what they were saying," Visor said.
Other witnesses also said that the victim was confused as he did not speak English, rejecting the account by police. They said that Gongora never challenged the officers.
"From the video, it appears that the officer came at the situation guns blazing," said Jennifer Friedenbach, executive director of the city's Coalition on Homelessness. "Basic principles of de-escalation were not followed. The officer did not create 'time and distance.' No verbal de-escalation was conducted at all."
Following the shooting, Gongora was taken to San Francisco General Hospital, where he was pronounced dead.