Syria
Homs, Hama Moving towards Stability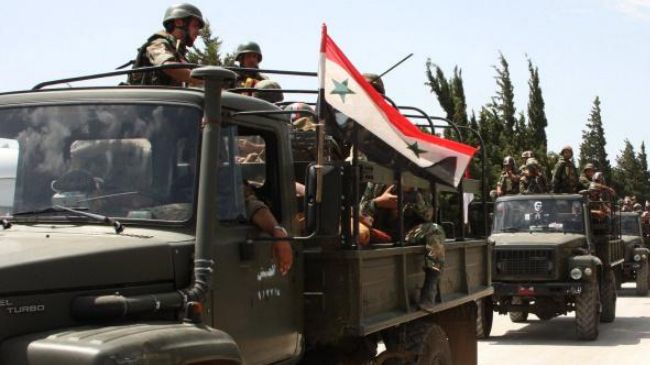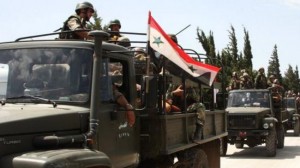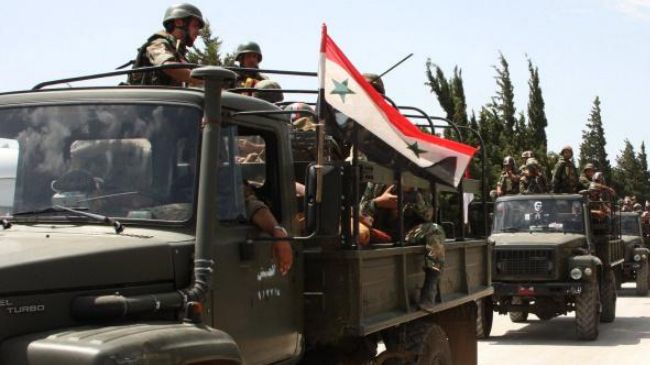 Security and stability were restored in the Syrian town of al-Madiq Castle in Hama after the authorities rid it of armed terrorist groups who are supported and financed by U.S, Western Powers and their regional allies.
The locals told SANA that the terrorist groups had been holding them hostages, preventing them from moving around and going to work, as well as using them as human shields, preventing students from going to school, and isolating the area.
In Homs, the authorities raided a three-stories building in Juret al-Arayes neighborhood which an armed terrorist group had been using as a hideout, confiscating a large amount of weapons in ammo, some of which made in Israel while others were US-made, the report said.
The confiscated weapons include automatic rifles, sniper rifles and machineguns, in addition to magazines, satchels, advanced communication devices, explosives, and medical equipment and supplies stolen by the terrorists.
In Aleppo city, a terrorist group detonated an explosive device on Friday evening in al-Marje neighborhood while law-enforcement forces were trying to dismantle it and evacuate citizens from the vicinity.
The explosion injured 17 civilians and members of law-enforcement forces, but there were no casualties or ensuing shooting, contrary to the allegations of some media outlets, it added.