Syria
Homs: Militant Centers Hit Hard in Syrian Air Raids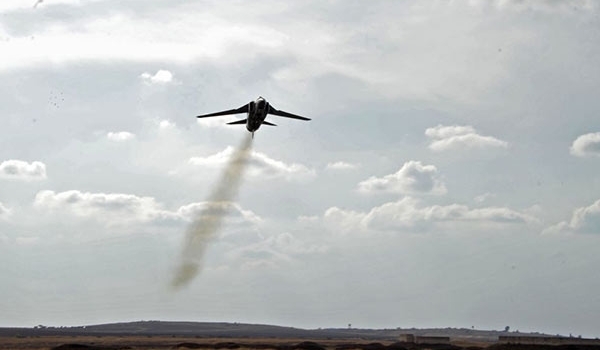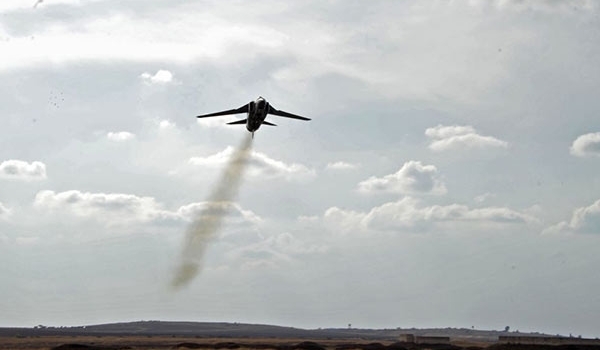 The Syrian fighter jets carried out several combat sorties over the ISIL strongholds in the Eastern and Southeastern parts of Homs province and inflicted major losses on the terrorists.
The ISIL positions in the Western and Eastern sides of the ancient city of Palmyra (Tadmur), the village of Rasm al-Arnab and Wadi Abyadh in the Eastern part of province came under the heavy bombardments of the Syrian warplane, which ended in the destruction of a number of the terrorists' vehicles.
In the meantime, the Syrian army's jets pounded the ISIL positions in the Eastern side of the town of Maheen, which claimed the lives of several militants and destroyed their military hardware.
Earlier reports said that the Syrian army troops and their popular allies continued to advance against the ISIL terrorists Southeast of Homs province and seized one more key village in the region.
The Syrian army, Liwa Suqour al-Sahra (Desert Hawks Brigade) and the National Defense Forces (NDF) imposed full control over the village of al-Bayarat after a violent battle with the ISIL militants.
Following the capture of al-Bayarat, the Syrian army men and their allies advanced to nearby al-Dawah and captured at least half of the village following an intense battle with the ISIL combatants.