Syria
Homs: Syrian Army Purges 2,000sq/km of Badiyeh of Terrorists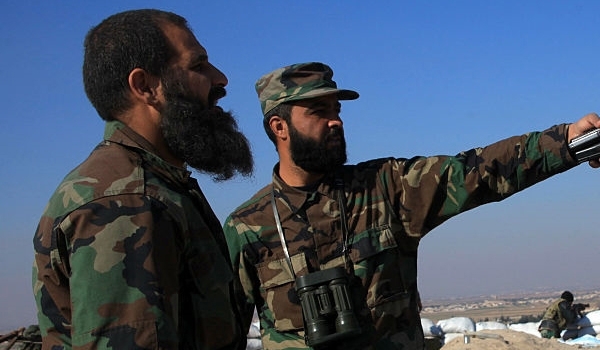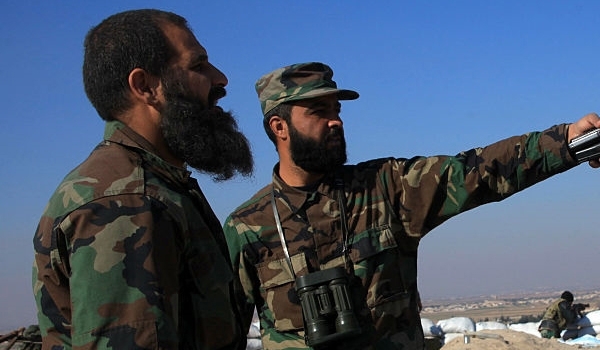 The Syrian Army units have purged ISIL from 2,000sq/km of land in Badiyeh (desert) after their recent advances against terrorists and imposing control over 25 regions in Northeastern Homs, military sources reported Sunday.
The sources said that the army soldiers continued to hit ISIL's defense lines in Northeastern Homs and took control over the regions of Wadi al-Kabir, Wadi al-Fayej, Khirbet al-Refa'ei, Souh al-Abdah, Joubeh Saleh, Ba'ar Kahfin, mount al-Yusefiyeh,  mount al-Qal'ah, Tal al-Rowzeh, Jabal al-Sha'arah, Khirbet al-Sha'arah, Khribet al-Refa'ei, Khirbet al-Mataweh, Raba'a al-Hawa, mount Abu Rajmin, Wadi al-Osyan, Wadi Sayah, Mount al-Asabeh, al-Akhiz hills, Khirbet al-Buyzeh, Wadi al-Mazid, Wadi al-Qanax and Ba'ar al-Majroudeh.
The sources added that the army has now cleansed an area as large as 2,000sq/km from the West of the town of al-Sukhnah to al-Sha'er region in which the ISIL was under the army siege.
Relevant reports said on Saturday that the army soldiers managed to impose control over several strategic positions West of Manoukh and North of the town of al-Sukhnah after heavy fighting with the militants.
In the meantime, the army men engaged in fierce clashes with terrorists in Western Homs and repelled their attack aimed at prevailing over the pro-government forces' positions in several safe villages from al-Houleh direction.
The terrorists were backed up by artillery fire in the attacks.
The militant groups suffered heavy casualties in Western Homs.
Also, the army's artillery units opened heavy fire at terrorists' positions in Kafar Laha, al-Tayebeh and Tal Zahab regions in al-Houleh in Western Homs, destroying a depot of arms and ammunition in al-Tayebeh.