World News
Honduran migrants enter Guatemala, police seeks to block them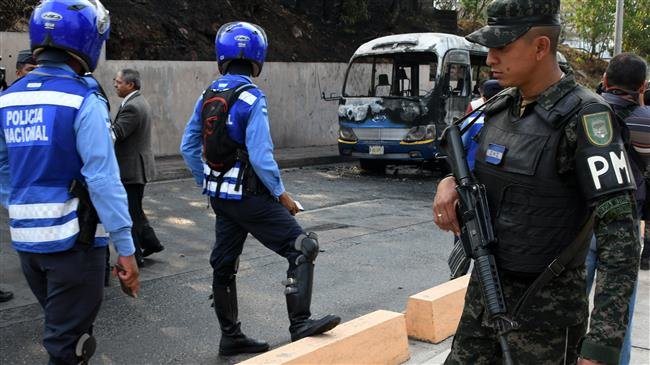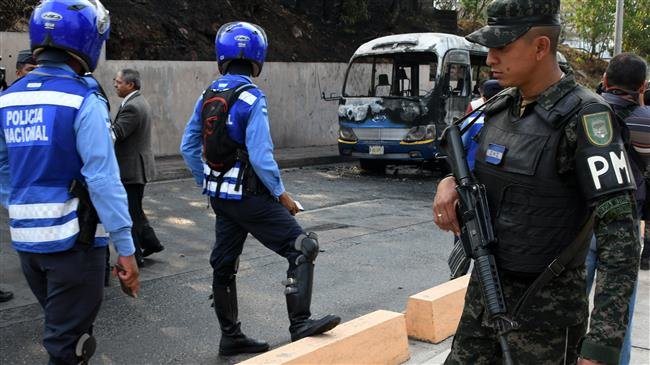 Police in Guatemala have been seeking to block a caravan of hundreds of Honduran migrants that has crossed the border in an attempt to make it to the United States.
The group of some 1,600 migrants, who say they are fleeing violence and poverty in their country, crossed the border on Monday afternoon and headed toward the city of Esquipulas.
Over 100 Guatemalan police officers tried to stop the caravan at the border, but after a standoff of about two hours, they had to allow the migrants through until a more substantial roadblock was set up just before the Guatemalan city of Esquipulas.
But they eventually arrived in the city as night fell, while some local residents were organizing to help feed them.
'In our country, some of these people don't have a home'
Initially, a caravan of only 160 people departed from Honduran city of San Pedro Sula — reportedly the most dangerous city in the country — on Friday, but it gradually grew to 1,600, as more people, including women, children, and elderly people, joined them on the way.
"You can see that there are women with children, there are elder people. In our country, some of these people don't have a home… we live in this kind of misery," said one of the migrants after crossing the border into Guatemala.
In the United States, however, President Donald Trump has warned that his administration was considering a new family separation policy at the border with Mexico.
"We're looking at everything that you could look at when it comes to illegal immigration," he told reporters on Saturday.
Trump also accused migrants of using children to enter America, saying that "in many cases, the children aren't theirs. They grab them, and they want to come in with the children."
He resorted to a similar policy earlier this year to prevent Mexicans from crossing the border into America. The controversial move, which separated some 2,000 children from families after they crossed the border illegally, prompted outrage across the world as well as inside the US.
While Trump signed an executive order ending that controversial policy in June, the Hondurans face a similar prospect under the potential new policies if they do make their way to America.
On Friday, US Vice President Mike Pence urged the presidents of Honduras, El Salvador, and Guatemala to persuade their citizens not to put their "families at risk by taking the dangerous journey north to attempt to enter the United States illegally."
Honduras, one of the most improvised countries in Central America, currently has one of the highest homicide rates in the world, according to Human Rights Watch.