Asia-Pacific
Hong Kong activists to protest civil disobedience campaign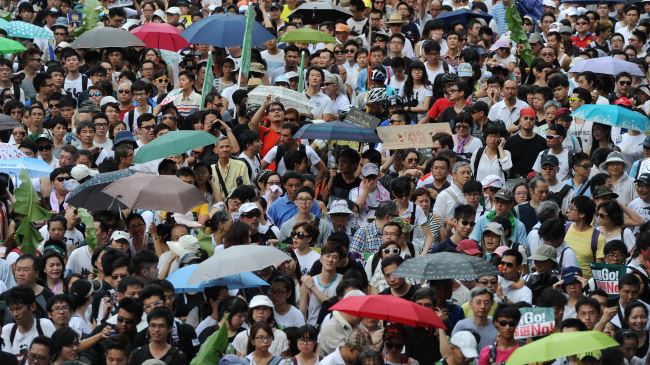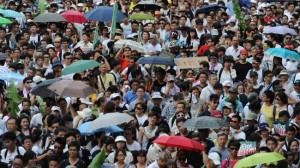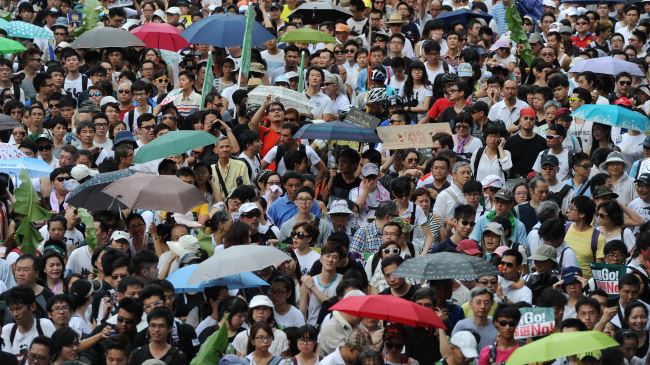 Thousands of people are expected to take part in a pro-government demonstration in Hong Kong in response to a civil disobedience campaign that promised to paralyze the city to push for electoral reform.
The demonstration will be held later on Sunday and is called by the Alliance for Peace and Democracy. The organizers of the protest say the majority of the people in the financial hub do not support the opposition campaign.
The demonstration came after pro-democracy campaigners from the Occupy Central group vowed to mobilize protesters to take over some of the busiest thoroughfares of the city if the authorities rule out the public nomination of candidates for the upcoming leadership elections.
The movement, however, has been widely criticized by China.
"We want to let the world know that we want peace, we want democracy, but please, do not threaten us, do not try to turn this place into a place of violence," Robert Chow, an organizer of the Sunday rally, said.
The alliance also said that some 120,000 people have registered for the Sunday demonstration but that the turnout could reach to 200,000.
Pro-democracy activists insist that the country's citizens must be able to elect the city's leader, known as the chief executive. China has said it will introduce universal suffrage for the city's 2017 election, but wants a committee to approve the candidates.
Hong Kong is a special administrative region of China. The financial hub used to be a British colony before it was returned to China.