Asia-Pacific
Hong Kong anti-election law protests have subsided following an ultimatum by the city's chief executive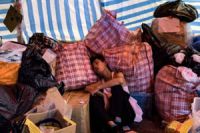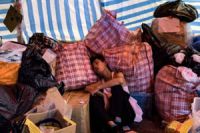 Hong Kong anti-election law protests have subsided following an ultimatum by the city's chief executive.
According to Press TV, on Monday, civil servants returned to work at the government headquarters after Chief Executive Leung Chun-ying warned the protesters to end their campaign and withdraw from the streets.
Leung had also said all public offices, business and schools would be open on Monday.
Leung said on Saturday "There are many problems to be resolved in society, but the right way is through rational communication to seek common ground while holding back differences," adding "Not fighting on the streets, which makes things worse."
Defying Leung's ultimatum, the protesters' leaders had vowed to maintain the occupation until their demands are met.
Both the government and the protest leaders have expressed their willingness to begin talks aimed at finding a solution to the current situation.
For over a week, thousands of protesters thronged the streets, demanding that China ditch its decision to handpick candidates for Hong Kong's 2017 election.
Therefore, the voters will have to choose from a list of two or three candidates selected by a nominating committee.