World News
Hong Kong police arrest 8 anti-election law protestors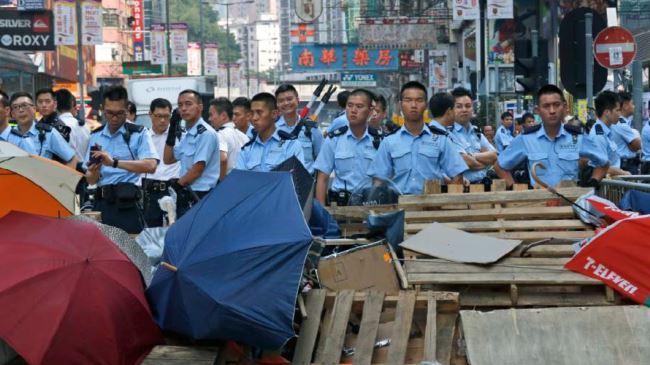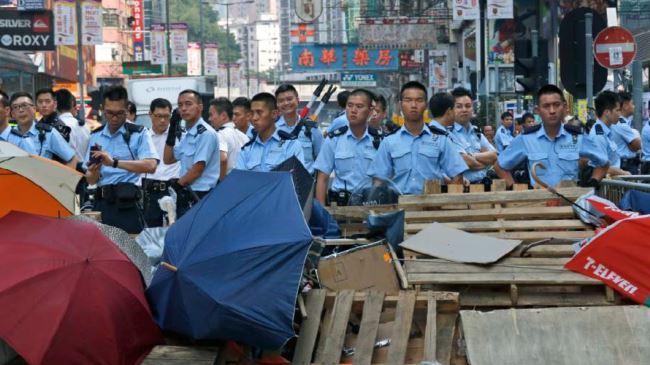 The police of Hong Kong say security forces have detained eight anti-election law protesters in a commercial district of the city as demonstrations in the region gain momentum.
Police said in a statement that the detainees, including seven men and a woman, were arrested during late Wednesday clashes with security forces in a key protest site in the Mong Kok district.
The detainees were involved in 13 cases including common assault, possession of weapons and disorderly conduct in public places, the statement added.
Over the past weeks, Hong Kong has been the scene of demonstrations with protesters blocking key parts of the city for more than three weeks.
On Wednesday, representatives of student protesters said that they may not take part in further talks with the government, a day after negotiations were held between the two sides.
"About whether there will be talks in the future, this is something that isn't decided," Secretary General of Hong Kong Federation of Students Alex Chow said.
The students also slammed talks held on October 21, accusing the authorities of failing to make any meaningful offers to end the ongoing impasse.
The group's deputy secretary general Lester Shum also said, "Hong Kong's young people have already made lots of sacrifices, including their time, and risking arrest and their futures."
The anti-election law protesters are opposed to an election law introduced by China. Under the law, the people of Hong Kong will have to elect their next leader from a list of Beijing-vetted candidates in 2017.
Hong Kong is a special administrative region of China. The financial hub has enjoyed substantial political autonomy since 1997, when its leadership returned to China after about a century of British colonial rule.