China
Hong Kong protests enter 7th day as talks canceled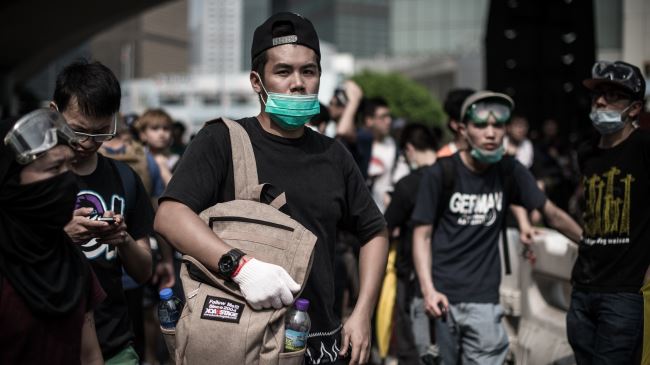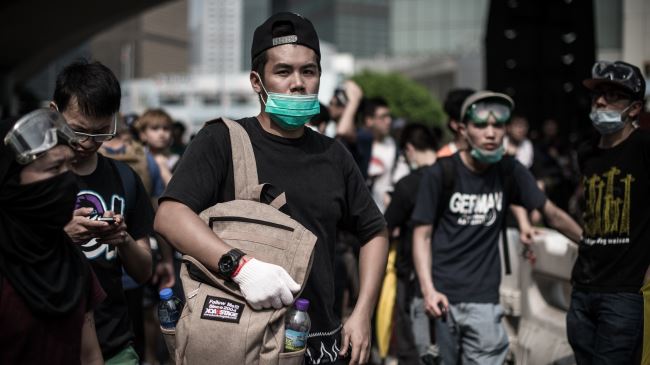 Anti-election law protests in Hong Kong have entered their seventh day as demonstrators' leaders call off planned talks with the government.
The protesters announced on Friday that they were suspending negotiations with the local government after what they described as "organized attacks" against their supporters.
The Hong Kong Federation of Students, one of the groups leading the demonstrations, said in a statement that it had no choice but to cancel the dialogue.
"The government is demanding the streets be cleared. We call upon all Hong Kong people to immediately come to protect our positions and fight to the end," the statement said.
Clashes broke out on Friday between crowds of anti-election law protesters and pro-Beijing demonstrators in one of Hong Kong's busiest shopping districts, Mong Kok. Pro-Beijing demonstrators tried to force anti-election law protesters from the streets they have been occupying for over a week now.
Senior Superintendent Patrick Kwok Pak-chung said Friday's clashes left at least 12 people and six officers wounded.
Hong Kong Police also said they have arrested 19 people, including some who are thought to have ties to organized crime gangs.
The unrest in Hong Kong was triggered after China refused to allow open nominations for the city's next chief executive in 2017. Therefore, the voters will have to choose from a list of two or three candidates selected by a nominating committee.
Protesters launched a campaign of occupying government buildings in Hong Kong on September 27, 2014.
Hong Kong is a special administrative region of China. The financial hub has enjoyed substantial political autonomy since 1997, when its leadership returned to China after about a century of British colonial rule.