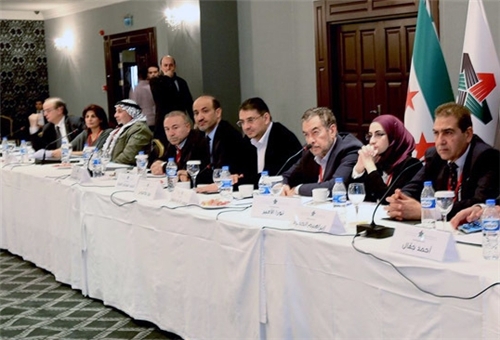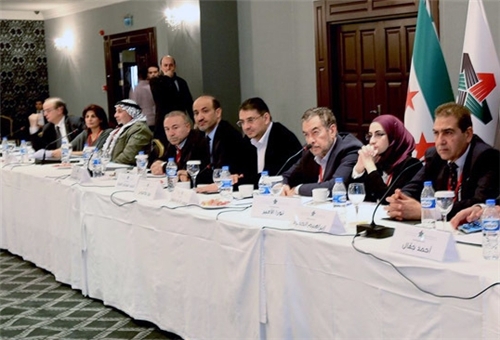 Head of Syria's Al-Watan Party Majd Al-Nayazi announced that the main spectrum of the Syrian opposition who are inside the country plans to hold a conference, a move which shows the wide rift between the opposition at home and those residing abroad who were in Geneva just last week for talks with the Damascus government.
Al-Nayazi pointed to the lack of achievement by the Geneva II conference, and said, "The Syrian opposition are preparing the grounds to hold Damascus I conference where all opposition parties, except the Syrian National Coalition (SNC) and also some foreign-based opposition, will be present."
He reiterated that the opposition groups who attended the Geneva II represented only a small part of the opposition and the main opposition groups have been sidelined at the US order.
"It is for the same reason that the armed clashes still continue in Syria," he added.
That is for the same reason that the Damascus I conference will be held and will be participated by all those who want peace in Syria, Al-Nayazi reiterated.
Last week, a senior Iranian legislator blasted the Geneva II conference for its inability to soothe the crisis in Syria, saying that the gathering has even failed to bring various opposition groups into terms with each other.
"With the countries which are present in the Geneva II conference and the presumptions based on which the conference is being held, the gathering cannot even succeed in creating agreement among Syrian dissidents, let alone the settlement of the Syrian crisis and creating an agreement between the dissidents and the government," Rapporteur of the parliament's National Security and Foreign Policy Commission Seyed Hossein Naqavi Hosseini said.
He predicted that the final decision of the participants and the approval of the conference will certainly be very fragile and not applicable, and said as long as the Syrian dissidents are armed with different weapons, the approvals of the conference cannot be materialized.
The wide differences among the Syrian opposition groups have unveiled in the Geneva II conference.
The differences among the Syrian opposition group intensified to such an extent that the head of the Syrian Opposition Coalition Ahmed Al-Jarba was forced to leave Geneva.
Meantime, observers believe that the gathering seems much helpless when considering the fact that the moves on the ground inside Syria are made by the military groups who are not present in Geneva and have already stressed their rejection of any decision made in the meeting.