North America
Hospitalizations hit all-time high as US sets another record for COVID-19 cases
Hospitals across the United States have come under pressure once again as the coronavirus infection rate climbed amid signs of a second wave of the outbreak.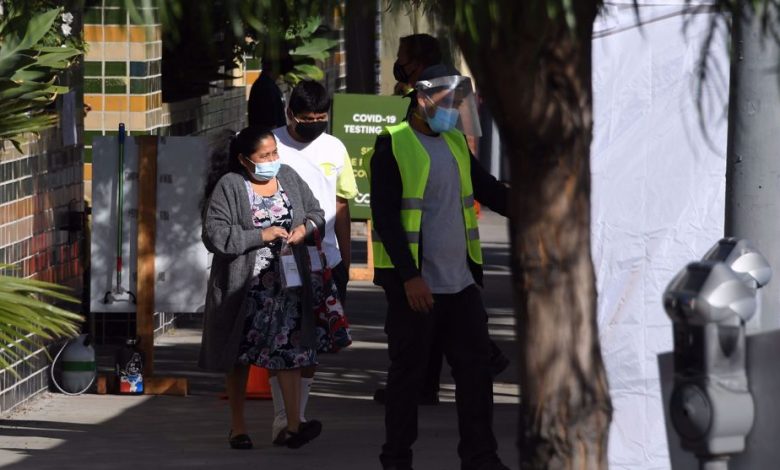 A record 65,368 people were in the hospital with COVID-19 across the country on Wednesday, marking the second day in a row and second time ever that the tally passed the 60,000 mark, according to the COVID Tracking Project.
Authorities reported 142,279 new daily cases of COVID-19 on Wednesday — an all-time daily high for a second day in a row — and above 100,000 for an eighth consecutive day, according to a Reuters tally.
The US also recorded more than 1,300 fatalities in 24 hours on Wednesday.
The new surge has prompted several states to announce restrictions this week to curb the spread of the deadly virus.
New York, which was the epicenter of the US outbreak in its early stages, became the latest state to impose a new round of social distancing restrictions on Wednesday.
This week, the White House Task Force warned of "significant deterioration in the Sunbelt," and recommended increased testing in its weekly report to states.
"There is continued, accelerating community spread across the top half of the country, where temperatures have cooled and Americans have moved indoors," said the task force.
It also said that deterioration has only continued in the past week, "leading to the most diffuse spread experienced to date."
As of Wednesday, the US has reported a total of about 10,400,227 cases and 241,798 deaths throughout the pandemic, according to Johns Hopkins University data.