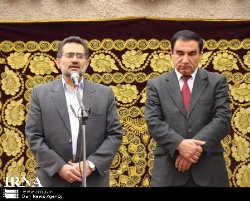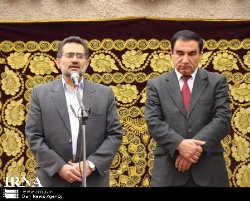 Minister of Culture and Islamic Guidance Mohammad Hosseini said here on Wednesday that book and pen play a highly crucial role in expansion of intellect, thought and writing.
Addressing inaugural ceremony of Iranian CDs and Book Shop and Fair here on Wednesday, Hosseini said, "If our history and ancestors are still commemorated, that's only because of authoring of historical events and their transfer from generation to generation."
He said though historical manuscripts are partially eliminated for good reasons and negligence, the current assets are still playing a highly influential role in proximity of cultures among nations.
He added that many historical evidences have strengthened friendship bonds among Iranian and Tajik people.
He said Iranian authors' works are showcased at the fair to make Tajik people acquainted with them.
He noted that organization of annual book, press and digital media fairs in Iran can be helpful for both the country and Tajikistan regarding abundant cultural commonalties shared by the two states.