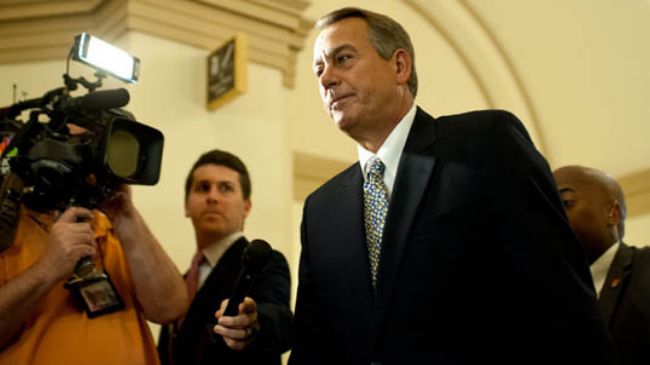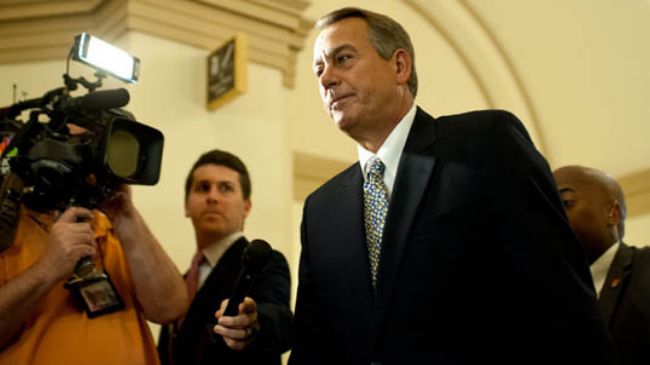 The US House of Representatives has no plans to try to pass legislation for increasing the government's ability to borrow more money this week.
According to Politico, Republican aides have said the Republican-controlled chamber will continue to pass targeted spending bills in an attempt to reopen parts of the government this week instead of taking up a bill for raising the nation's debt ceiling.
The news comes as Senate Democrats have said they will move forward this week on a measure to raise the government's debt limit.
US lawmakers face a mid-October deadline for raising the current debt ceiling of $16.7 trillion.
US Treasury Secretary Jack Lew has promised that he will have used up all extraordinary measures in order to stay below the debt limit by then. After October 17, the government will have about $30 billion of cash on hand.
The Treasury has warned of catastrophic effects if the political stalemate over raising the government's debt limit forces a US default on its obligations.
The International Monetary Fund has also warned that a possible US default would wreak havoc on the global economy.
Failure of Congress to reach an agreement over a temporary spending bill has forced the federal government to partially shut down operations since last Tuesday.
As the government shutdown has stretched into its second week now, congressional Republicans and Democrats seem far from an agreement that could end the political impasse in Washington.
On Saturday, Secretary of State John Kerry warned that a prolonged political crisis could weaken the US at a global level.
Tensions between the two parties have caused the dual crises of budget and debt ceiling, with Republicans insisting that President Barack Obama must negotiate on his controversial health reform program, also known as Obamacare, if he wants to end the shutdown and avert a default.
But, Obama and Democratic leaders in Congress say the GOP should not take the country's entire economy hostage to kill a health law that has been approved by both chambers of Congress, signed by the President, and upheld by the Supreme Court.