Yemen
Houthi Moveemnt says ready to stop fighting, join unity govt.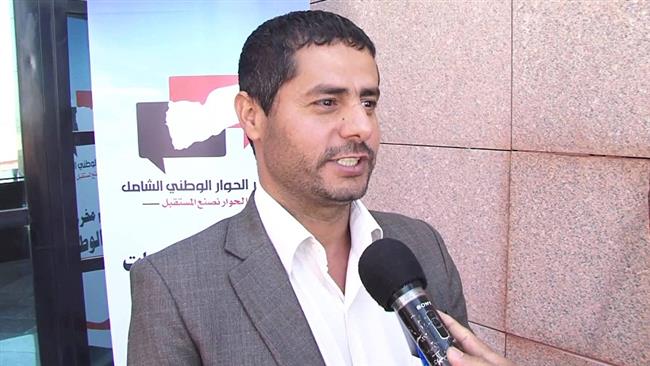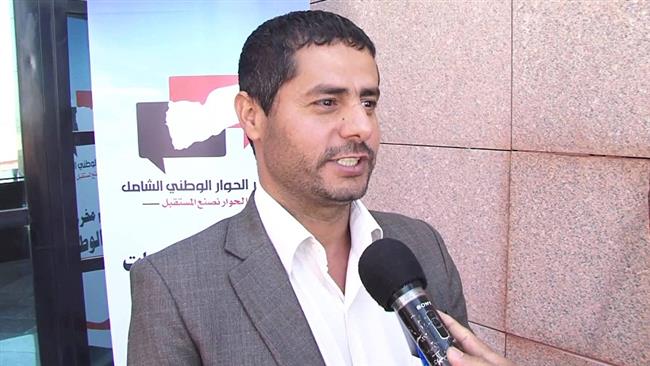 Yemen's Houthi Ansarullah movement has expressed its readiness to end fighting and join a national unity government in the conflict-ridden country suffering from a deadly Saudi aggression.
"Ansarullah's position has been and still is with stopping the war and the establishment of a national unity government that incorporates all political components," Mohammed al-Bukhaiti, member of Ansarullah's Political Council, told Reuters on Wednesday.
He made the announcement in response to a question on recent remarks by US Secretary of State John Kerry, who said that Saudi Arabia and the Houthis had agreed to observe a cessation of hostilities from November 17.
Speaking after talks in Oman on Tuesday, Kerry said that he had presented Houthi delegates with a document outlining a ceasefire and peace deal.
The Houthis had agreed to observe the truce, provided the other side implemented it, he said, adding, "And thus far the Emiratis and the Saudis… they have both agreed to try to move forward with this."
Yemen's warring sides had further reached a consensus to work out a "national unity government in a safe and secure Sana'a… as a goal towards the end of the year," the top Us diplomat pointed out.
Elsewhere in his comments, Bukhaiti confirmed that the Riyadh regime had agreed to end its offensive against Yemen.
"The new thing is in the position of Saudi (Arabia), which has agreed in principle to stop the war as one of the parties to the conflict," he said.
On Tuesday, however, Yemen's former foreign minister, Abdel Malek al-Mekhlafi, complained that Kerry's announcement had not been coordinated with the country's resigned government.
Saudi Arabia has come under international opprobrium for the sheer size of the casualties from the war it is leading since March 2015 to crush the Houthis and reinstate the former Yemeni administration.
The war has killed at least 11,400 civilians, according to a recent tally by a Yemeni monitoring group. There have also been countless reports about the deliberate and indiscriminate targeting of civilian infrastructure by the Saudi forces and mercenaries.
The Houthi Ansarullah movement took state matters into their own hands in the wake of  Abd Rabbuh Mansur Hadi's resignation and escape, which threw Yemen into a state of uncertainty and threatened a total security breakdown in the country.