Yemen
Houthis, allies liberate key areas in Yemen's Ma'rib, Shabwah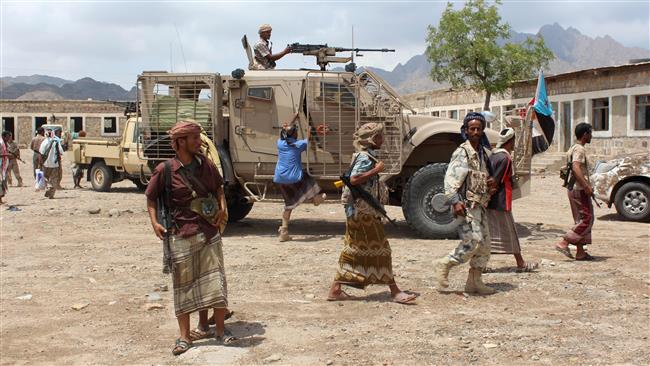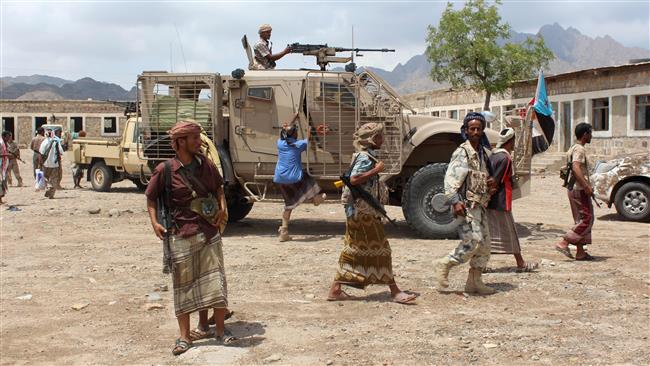 Yemen's Houthi Ansarullah fighters and allies have liberated key areas in the provinces of Ma'rib and Shabwah from Saudi-backed militants.
Officials with Yemen's ousted government said on Thursday that the Houthis and allies forced militants loyal to the resigned president, Abd Rabbuh Mansour Hadi, to retreat from the areas.
Fighting reportedly continued in those areas for three days. Over 80 people were killed from both sides of the conflict. Bihan region in Shabwah witnessed the highest number of casualties.
Sources close to Hadi claimed that the retreat was due to the lack of support from the Saudi regime.
The warring sides of the conflict in Yemen have been engaged in intensive talks in Kuwait to resettle disputes. The negotiations, which have been mediated by the United Nations, started on April 21 and has seen the two sides involved in direct talks over the past few days.
A shaky truce was in place to facilitate the talks although both the Houthis and the militants accused each other of violating the ceasefire. Houthis even warned last week that if Saudi Arabia does not stop airstrikes and keeps breaching the truce, they would withdraw from the peace talks.
High-ranking diplomats attending the talks said on May 31 that the two sides had agreed on the cessation of hostilities on the ground and the setup of a transitional government in Yemen.
The sources said the new government would have Hadi at its head for a maximum of 45 days, after which he would give up his authorities to a deputy picked with mutual consensus.
Sources in Sana'a said Wednesday that Houthis had swapped earlier in the day 16 militant prisoners with 19 Ansarullah fighters. They said the exchange was part of a deal the two sides reached in Kuwait.
The UN hopes the Kuwait talks could put an end to Saudi Arabia's belligerent policies toward its impoverished neighbor, as the Saudi airstrikes and ground assaults have killed close to 10,000 people since March 26, 2015.