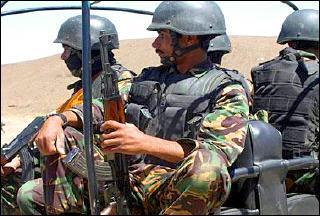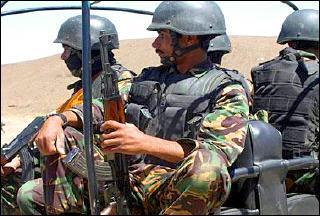 Yemeni Houthi fighters denied on Friday Yemeni government accusations that the houthi fighters killed 11 people, including three policemen, in an attack on a convoy carrying food supplies for government forces in the north of the country.
The Interior Ministry website said eight of those killed were pro-government tribesmen helping transport supplies to the centre of the mountainous Saada province, a stronghold of the Houthi fighters who have fought the government in a sporadic war that has displaced 350,000 people since 2004.
The rebels said on their website (almenpar.com) that the accusations "pure slander", arguing that there was no ambush of a convoy but rather a tribal clash between rivals in a neighboring village and the government allied tribesmen.
"The government is exploiting this incident," the spokesman said. Houthi fighters, who complain of religious and socioeconomic discrimination, often trade accusations with the government over inciting violence that threatens their fragile truce.
The Yemeni government's offensive, which was joined by Riyadh in November, claimed the lives of many civilians and displaced thousands of others from their homes in northern villages.