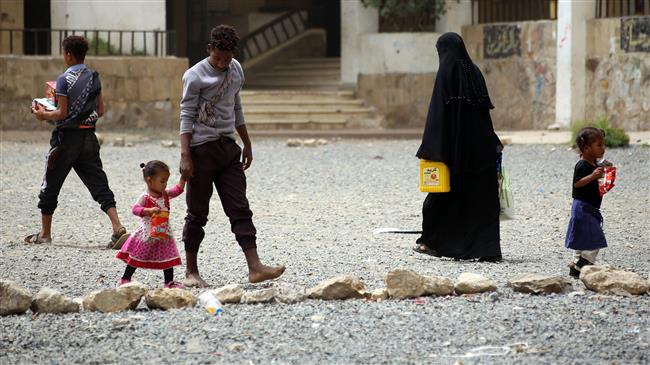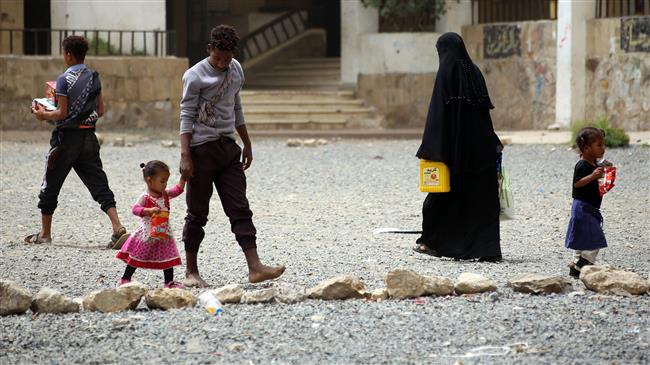 The UAE says it supports UN-sponsored talks for peace in Yemen, but Houthis say they do not see "any serious or real stance by the aggressors toward reaching a political solution."
The United Arab Emirates is Saudi Arabia's key partner in the ongoing war on Yemen, including a massive offensive to capture the Red Sea port of Hudaydah.
With the conflict having ground into a stalemate, UN envoy to Yemen Martin Griffiths told the Security Council earlier this month that the world body would invite warring sides in Yemen for talks on September 6.
The warning sides are about to gather in Geneva to discuss a framework for peace negotiations, with Griffiths saying "a political solution" to end the war in Yemen was "available".
"We have always been in support of the special envoy, we are going to continue to do so," Emirati Minister of State for International Cooperation Reem al-Hashemi told journalists in Abu Dhabi on Sunday.
UAE troops and their mercenaries have faced a stiff brick wall in their push to capture Hudaydah in the the face of fierce resistance from residents and Houthis fighters.
Salim Meghles, a member of the political wing of the Houthi movement, said Saturday that the fighters were willing to attend the UN-brokered talks but they had low expectations of a positive outcome.
He stressed that the Ansarullah political wing was "not opposed to such consultations" which are aimed at "reaching a general framework for negotiations."
"We are not opposed to traveling to any neutral country to take part in such consultations," Meghles told Agence France-Presse.
However, Meghles cast doubt over the expected talks, saying he did not sense "any serious or real stance by the aggressors toward reaching a political solution."
The last UN-brokered talks on Yemen broke down in 2016.
On Thursday, the UN envoy said that he was "still trying" to negotiate a deal to avoid a full-blown battle for Hudaydah, which is a key entry point for humanitarian aid.
Griffiths expressed worries that "Hudaydah could be a flashpoint" that could derail the push for talks in September.
Saudi Arabia and the UAE launched their offensive on June 13 to capture Hudaydah, the main entry point for food in a country teetering on the brink of famine.
Humanitarian organizations have warned that the Hudaydah operation threatens to cut off essential supplies to millions of Yemeni people. More than 70 percent of Yemen's imports pass through Hudaydah's docks.
On Sunday, witnesses said heavy fighting had left at least 80 people dead on both sides as Saudi-backed militants tried to capture the Houthi-held district of al-Durayhimi south of Hudaydah.