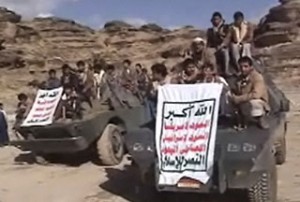 A spokesman for Yemen's Houthi fighters has denied reports that the leader of the group Abdul Malik al-Houthi has been injured.
He said that the Yemeni government is propagating such rumors to conceal its failures in its crackdown on the Houthi fighters.
The spokesman stressed that the fighters' leader is in a good health condition.
Yemen's official news agency, SABA, on Sunday had claimed that al-Houthi had been seriously injured in an attack on the fighters' positions.