Yemen
Houthis suspend talks with govt. after foreign 'interference'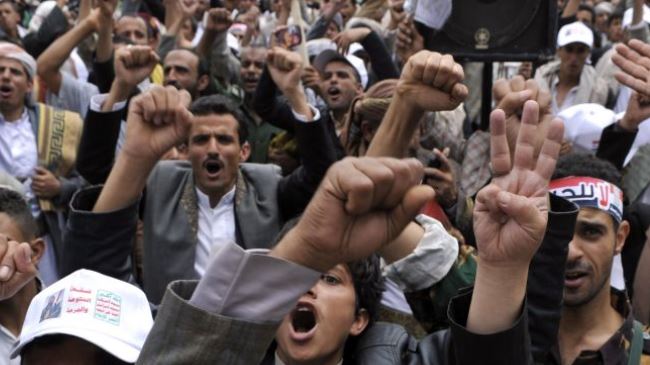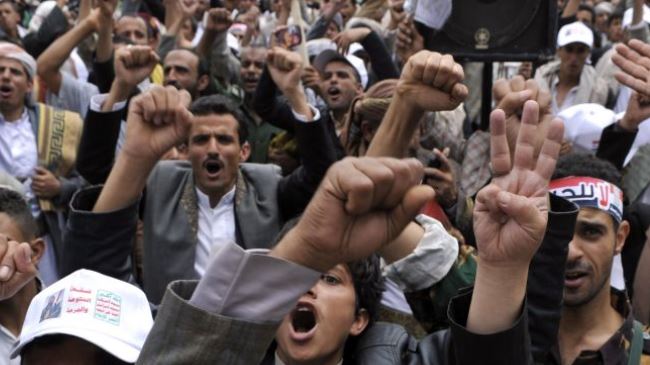 Yemen's Houthis have suspended their ongoing negotiations with the government due to what they call the blatant interference of foreign parties.
Mohamed Abdel Salam, the spokesman for the group, said on Monday that the foreign bodies are planning to return things to the point zero again.
"Jamal Benomar, the UN envoy to Yemen, and Ahmed Awad bin Mubarak, representative of the Yemeni president, intervened after the statement of the Group of 10 Ambassadors [an informal body of Western and Persian Gulf countries and international organizations involved in nudging along political reform in Yemen], and they have another plan, they want to return things to point zero again, and not only that, but are attempting to lengthen the time and consultation," media outlets quoted Abdel Salam as saying.
Houthi sources say the interference interrupted the almost finalized agreement which met Yemeni people's major demands. Some media reports say Yemeni President Abd Rabbuh Mansur Hadi had also approved the agreement.
The revolutionary group says it aims to expand its revolution even further following this stand-off.
"These things are of complexity, because the popular demands belong to the nation and the people of Yemen," Abdul Salam noted.
Meanwhile, the Human Rights Watch (HRW) has called on Yemeni authorities to probe the recent use of force against anti-government protesters on September 7 and 9 in the capital Sana'a.
Houthis have been holding demonstrations since August 20 in a bid to press the Yemeni government to quit.
They say the government is corrupt and marginalizes the country's Shia community.
The Houthi movement played a key role in the popular revolution that forced former dictator, Ali Abdullah Saleh, to step down in February 2012.