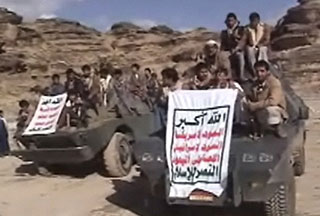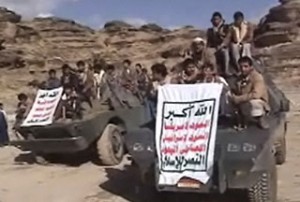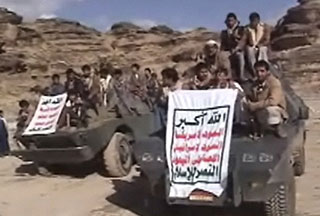 Houthi fighters in Yemen have vowed to retaliate against Saudi Arabia, should Riyadh continue to allow Sa'ana to use its soil for attacks on the fighters' strongholds.
In a statement received by AFP on Monday, the fighters said that Saudi Arabia has "allowed Yemeni army to use a Saudi base in Jabal al-Dukhan from which it launched attacks."
They also called on Riyadh not to allow "the Yemeni army to use its territories to attack us, because we would be otherwise forced to retaliate."
The fighters had earlier accused the Saudi Arabia of planning to form a militia to fight them on both sides of the Saudi-Yemeni border.
Yemen, however, dismissed the allegations as "mere fabrications that have always been repeated by the rebels."
"They are trying to bring Saudi Arabia into the problem … Jabal al-Dukhan is a Yemeni area," said a Yemeni official, who was speaking on condition of anonymity.
The fighters, led by Abdul-Malek al-Houthi, have been engaged in fierce fighting with the government since August 11, when the army launched 'Operation Scorched Earth' on the northern provinces.
The government accuses fighters of seeking to restore a religious leadership in the northern areas that was overthrown in 1962.
The Houthis, however, say they only seek more autonomy, a halt in the alleged Saudi-backed efforts to cause regional insecurity and to impose Wahabism in the region as well as an end to discrimination against their people.
The fighting has so far displaced thousands of civilians, while tens of thousands of others remain at risk as winter approaches.