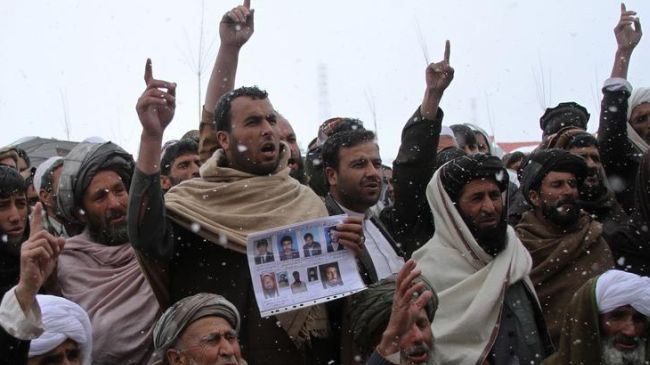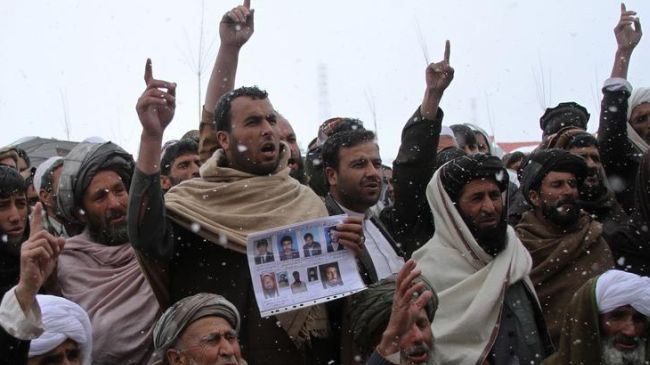 Human Rights Watch (HRW) says the US government should carry out a thorough and impartial investigation into allegations that US forces were involved in the killing of over a dozen civilians in Afghanistan in late 2012 and early 2013.
The Rolling Stone magazine published a report on Wednesday stating that US troops were involved in the torture and killing of 18 men in Nerkh District of Afghanistan's Wardak Province in the noted time spans.
Following the report, Andrea Prasow, a senior counterterrorism counsel at Human Rights Watch, said on Wednesday, "The Nerkh incidents should be investigated rigorously, impartially, and transparently."
"While it is clear that crimes occurred, US authorities need to establish what exactly happened and who is responsible," Prasow added.
The Human Rights Watch official also stated that the "US personnel who participated in or were otherwise responsible for the abuses should be criminally prosecuted."
The rights organization censured Washington for its poor "record of investigating and prosecuting human rights abuses allegedly committed by its forces during its 12-year military presence in Afghanistan."
"Although several high-profile cases have resulted in convictions and substantial punishments, many other serious cases have resulted in minimal or no charges, or in disproportionately light punishments," Human Rights Watch stated on its website.
The rights organization said that after the human remains in Nerkh began to be unearthed in April 2013, American officials denied US involvement in the incident.
The US forces withdrew from Nerkh in April following calls by Afghan President Hamid Karzai for the troops to leave Wardak.
In August, Staff Sgt. Robert Bales, a US soldier who murdered 16 Afghan civilians in a shooting spree last year, was sentenced to life in prison.
Washington is currently demanding legal immunity for any US troops left in Afghanistan after the 2014 withdrawal of foreign forces from the country.