Human Rights
Human rights activist criticizes the UK for supporting Manama regime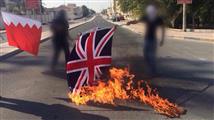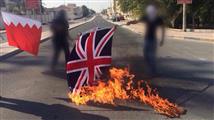 Human rights activist criticizes the British government for supporting the Bahraini regime.
Bahraini-based human rights activist Nabeel Rajab says anger is growing among people in the Persian Gulf Kingdom over Britain's continued support for the Manama regime.
"We have realized growing anger among Bahrainis. It's more about how the British government behaves. The British government has, in the past few years, put obstacle to our struggle for democracy, justice, equality and human rights. It has supported the oppressive regime of Bahrain. The protesters are angry, because the UK government works to mislead the international community and the international public opinion by presenting Bahrain as a country that respects human rights. The protesters are angry because the United Kingdom is supporting a monarchy that uses all types of violence to oppress peaceful protesters. People are angry because the UK supports a country where anti-government protesters are killed, tortured and jailed", said Nabeel Rajab.
Rajab made the remarks in a phone interview with Press TV, shortly after anti-regime protesters in Bahrain once again took to the streets to slam the UK for its plan to build its first permanent military base in the Persian Gulf kingdom.
On Friday, the protesters burnt the British and American flags, showing their anger at London and Washington and their support for the ruling Al Khalifa monarchy.
Britain and Bahrain signed an agreement on December 6, 2014 to expand and consolidate the UK's long-term naval presence in the Persian Gulf region despite the Manama regime's crackdown on public dissent.
The pact will give Britain the go-ahead to reinforce its onshore facilities at the Mina Salman Port in Bahrain, where the UK permanently stations four mine-hunter warships.
The Persian Gulf Kingdom also hosts the Fifth Fleet of the US Navy. The base provides protection to the Bahraini royal family and also ensures the US dominance in the oil-rich region.
Bahrain has been the scene of anti-regime protests since 2011. Many Bahrainis have been tortured or killed and hundreds more injured and arrested during the regime's ongoing crackdown on peaceful demonstrations.