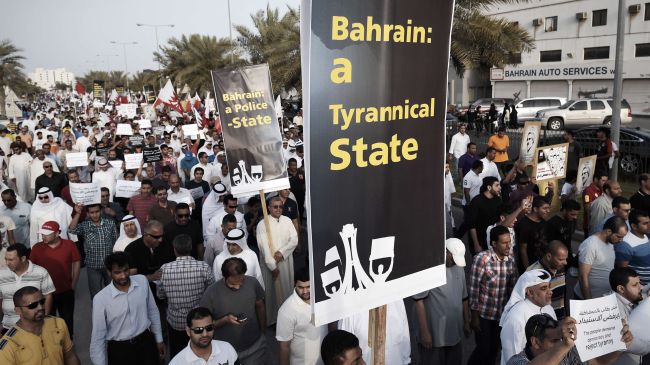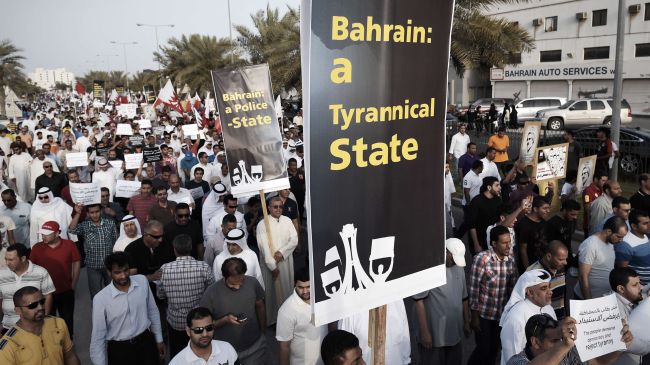 Human rights organizations have condemned the Bahraini government for the immoral handling of the case of a citizen killed by security forces.
Sixteen rights organizations have slammed the Bahraini regime for forging Abdul-Aziz al-Abbar's death certificate.
Abbar, 27, died on April 18, after 55 days in a coma due to injuries he suffered during crackdown on a rally held in late February in Sa'ar, a residential area west of the capital Manama. According to Bahrain's Center for Human Rights, security forces had fired tear gas canisters and birdshots at Abbar.
The rights organizations say Manama has withheld information on how he died and that his corpse was held in a morgue for 22 days.
"Where is the role of the National Institution of Human Rights, the General Secretariat of Plaints, the General Prosecution, the Parliamentary Human Rights Committee and other official sides concerned in helping to alleviate the suffering of the victim's family?!," the organizations asked.
The rights organizations have also said this is not the first time Bahraini authorities forge death certificates, naming three other cases–Ahmed Ismael, Salah Abbass Habib, and Mahmud Al- Haziri– that the regime authorities have refused to deliver a clear report about their deaths.
Since mid-February 2011, thousands of protesters have held numerous demonstrations in the streets of Bahrain, calling on the Al Khalifa royal family to relinquish power.
In March 2011, troops from Saudi Arabia and the United Arab Emirates were called in to help Manama quash the anti-regime protests.
Scores of Bahrainis have been killed and hundreds of others injured and arrested in the ongoing crackdown on peaceful demonstrations.