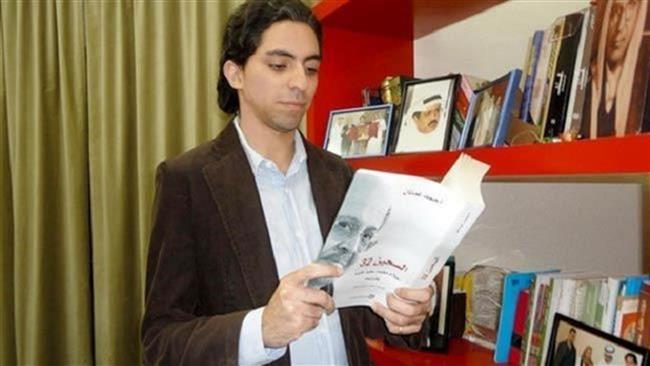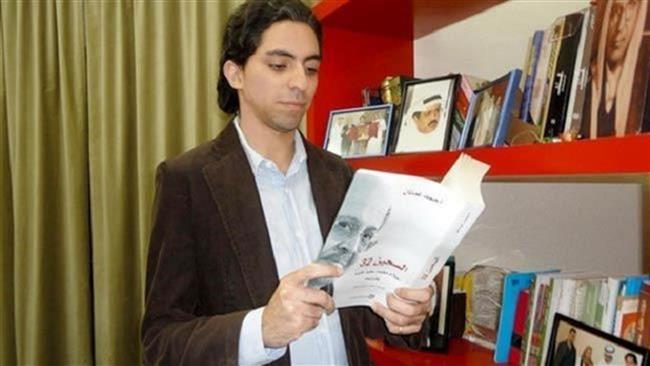 An activist from an anti-arms trade group has called the human rights situation in Saudi Arabia "dire", lashing out at the UK for selling arms to the Saudi regime.
Protesting the Saudi Supreme Court's endorsement of a controversial lashing and prison sentence for blogger Raif Badawi, Andrew Smith of Campaign Against Arms Trade said on Monday that "the human rights situation in Saudi Arabia is dire".
Badawi was sentenced to 10 years in prison and handed 1,000 lashes for insulting Wahhabi clerics in a blog he co-founded years ago.
Smith also referred to a statement by a spokeswoman for the UK Foreign Office on punishing the Saudi blogger which said, "We are extremely concerned that Raif Badawi's sentence has been upheld… We have raised his case at the most senior levels in the government of Saudi Arabia and will continue to do so."
The activist called the statement a hypocritical move by the UK government, saying, "The fact that it [Saudi Arabia] is also the world's largest buyer of UK weapons is a sign of the real hypocrisy at the heart of UK foreign policy."
According to a March report on global arms trade by the IHS, a global market data provider, Saudi Arabi was the largest purchaser of weapons from the UK. The report added that the Arab country spent over USD 6.4 billion on weapons in 2014.
Smith asked, "What right does the UK have to talk about human rights and democracy when its ministers are directly promoting arms sales to a regime that tortures bloggers?"
The sentence handed down to the Saudi blogger has already sparked international criticism, despite Saudi officials' rejection of all the censure as interference in the kingdom's internal affairs.
The European Union officially protested the controversial sentencing of the Saudi blogger, saying it runs counter to human dignity.
The activist further pointed to the Saudi aggression against Yemen which was launched on March 26 without a mandate from the United Nations with the aim of reinstalling the fugitive former President Abd Rabbu Mansour Hadi, a staunch ally of Saudi Arabia.
"With the intensification of the crackdown on dissent, and with the humanitarian catastrophe being unleashed on Yemen, we have to ask, what would it take for the UK to finally stop selling arms to this terrible regime?" the activist asked.
Referring to the role of the UK in the Saudi aggression against Yemen, the Foreign Office spokeswoman also said in the Monday statement, "We are not participating directly in military operations, but are providing support to the Saudi Arabian armed forces through pre-existing arrangements."
Around 2,000 Yemeni people have been killed as a result of the Saudi attacks on Yemen, according to the World Health Organization.