Bahrain
Human rights violations on rise in Bahrain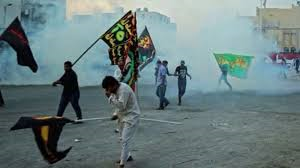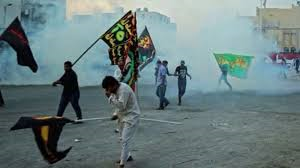 Human rights violations in Bahrain have significantly risen over the past year, a new report has warned.
The report by the Bahrain Human Rights Observatory (BHRO) said the Bahraini regime violated the religious freedom of the country's Shia population during the rituals of Ashura, the anniversary of the martyrdom of Imam Hussein (PBUH), the grandson of Prophet Mohammad (PBUH).
According to BHRO, the rate of such violations rose by 56 percent in comparison with the violations documented last year.
On Saturday, Sheikh Maytham al-Salman, head of Religious Freedom at BHRO, strongly condemned Bahrain's systematic violations of religious freedom during Ashura, saying at least 25 areas across the kingdom were targeted and subjected to violations during the commemoration ceremonies this year.
Sheikh Salman said Bahrain's security forces removed hundreds of Ashura manifestations such as black flags and banners. He said six preachers were summoned and questioned over their speeches while a religious preacher was arrested.
The BHRO official condemned the security forces for stalling people who wanted to attend Ashura processions, saying that the regime's forces were also engaged in scuffles with the mourners, and fired tear gas canisters to disperse them.
Bahrain's Shia community has long complained of discrimination in the Persian Gulf island state.
The regime has been also criticized by human rights groups for its harsh crackdown on anti-government protesters since the country's uprising began in February 2011. Thousands of anti-regime protesters have held numerous demonstrations in the streets of Bahrain, calling for political reforms and for the Al Khalifa royal family to relinquish power.